Digital adoption was on a rise and it has accelerated with the pandemic. This has led to a paradigm shift in the way businesses operate these days. Here the role of a CIO is very critical. They are the ones who are enabling businesses with technological edge to stay competitive in the market. Technology provides power to a business. It is indeed difficult for a business to scale without technology as it helps in enhancing the ultimate goal i.e, customer experience.
While the CIOs embark on the digital transformation journey of organizations they often face various obstacles and one of them is lack of talent or skilled workers in IT. Talent crunch in the IT sector has been a major cause of concern for a CIO. To execute a project successfully, skilled workers are a requisite for CIOs.
As per Telecom Sector Skill Council (TSSC) report, India faced an acute talent demand-supply gap of 28% in 2021 for jobs in new-age technologies amid the demand of nearly 1.5 lakh jobs in areas like 5G, Cloud computing, AI/Big Data analytics, IoT, mobile app development and robotic process automation.
The report further states that the demand and supply gap of talent will continue to widen with the advent of 5G and allied technologies rollout.   
Let's take a look at what the technology leaders have to say about it. 
BSE shares its mantra of talent retention
Kersi Tavadia
CIO, BSE
We have strong teams of Software development and support.  Over the years as policy and process, our team undergoes transformation in different projects and domains that provides them the opportunities in different business and IT areas.  The teams are not locked to specific technology or domain. Therefore, we are able to maintain the required talent.  We too have witnessed the talent drain, however, our sustained effort to maintain the morale of our IT team has helped reduce the challenges of talent drain that is currently faced by other organisations.
Retention is the challenge that will always remain, our mantra is;
•             Create a community and share the knowledge
•             Give an opportunity to demonstrate the knowledge
•             Create future leaders
WB Government's skill-registration platform Karmobhumi helps upskilling and create a market-ready skilled workforce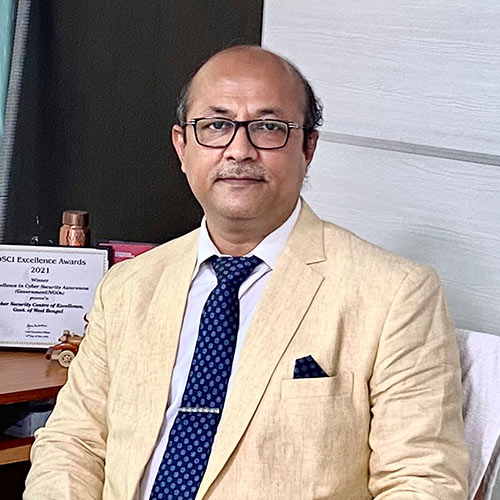 Sanjay Kumar Das
WBCS (Executive), State Information Security Officer, West Bengal & Joint Secretary, Dept. of IT & Electronics, Govt. of West Bengal
Even with mammoth technology driven transformation happening around us, it apparently is a paradox that hundreds of technology courses are closing down while many technical institutes are closing down too owing to lack of students. On the other hand, scaling up requires hiring of a huge number of freshers while lack of requisite knowledge in them has been creating on-boarding hurdles for the industry. This in turn increases the turnaround time for actual commencement of project-activity by these on-boarded freshers. So, Finishing School Activity may be the answer to these woes along with the necessity to bring more 10+2 students in Science Stream. For the Finishing School Activity, the industry-required job-profile based skills need to be mapped with the available resources. This will create resource-specific enlistment of skill-gap. This enlistment known as skill-registry, will be used for upskilling those resources and create a market-ready skilled workforce for the IT and ITeS sectors. The successful skill enlistment done by Karmobhumi skill-registry platform in West Bengal is the burning proof of the above concept. Besides, Karmobhumi is a Personally Identifiable Information (PII) free skill-registry wherein IT/ITeS resources are enlisted against around 80 skills and 800 sub-skills.
"To hire and retain the right talent and skillsets, we are strategically prioritizing hiring and retention efforts, and focus on mission-critical technology priorities"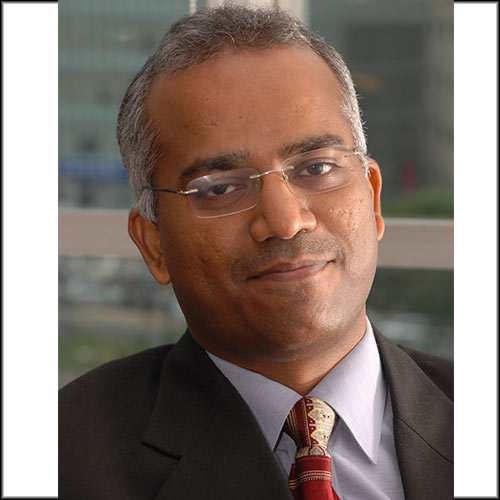 Ramkumar Mohan
CIO, Air Works 
Organizations have seen the culmination of disruptive trends impacting the nature of work, expansion of workforce ecosystem, and a broadening of workplace options due to several forces of change (technological progress, knowledge economy, globalisation and, workforce flexibility, etc.) along with the added complexities of COVID-19 and we have been pushed to adopt new ways of working to ensure business continuity to the extent possible.

It is very essential to know the true capabilities and potential of our workforce beyond the bullets of their job description and build and augment our workforce's capabilities through technology.

To stay ahead of growing competition and continue to drive business strategy, we strive to make our organization a career destination in the aviation industry with a focus on technology innovation, our brand, necessary shift in culture, mindset, career paths and reframing the perception of IT within our Aviation MRO organization. To hire and retain the right talent and skillsets, we are strategically prioritizing hiring and retention efforts, and focus on mission-critical technology priorities.
Businesses can build the bridge for talent gap by being proactive and strategic
Pooja Chatrath
CIO IT, Oncquest Laboratories

As a CIO there are many ideas which pop up in mind that can be an immediate support to business, but lack of talent holds back some of the projects. Because technology and particularly the digital tools we use on a daily basis are evolving too quickly for education systems to keep pace, so the skill gap is becoming wider day by day.

There could be some steps which can be followed to bridge the talent gap:
Identify the problem: First step is to identify the skill gap, for each job we have to make a list of necessary skills and roles that individuals need to carry today and in future. Somewhere talking to individuals in the organization also helps in spotting the essential skill which sometimes go unnoticed.
Make a plan: Second step comes in either using the resources available or hiring the new skills. This will involve rolling out new online training courses, bringing instructors in to help, recruiting freelancers, borrowing individuals from other departments and outsourcing jobs during busy periods.
Broadcast the plan: Sharing the plan is the next stage, as this will help to convey why we are doing it and reassure existing employees that their jobs are not at risk. Staff members should understand that the talent gap is not their fault but a universal issue that needs to be addressed in a constructive way.
I strongly believe that by being proactive and strategic and seeing that this is an ongoing challenge rather than something that can be solved with a silver bullet - businesses can rise to it and build the bridges.
Shortage of skilled manpower often delay projects and acts as a major hurdle for CIOs
Sanjeev Sinha  
President - IT & Digitization, India Power Corporation
 
There is indeed a huge shortage of tech talent. More so if you are adopting data analytics in your organization and need people with an analytics background. Shortage of such skilled manpower has often delayed projects and continues to be the major hurdle in the plan of CIOs around the country. To address this hurdle, CIOs are moving to their alternate plan – projects can be handled by another company specialized in the area. In such an option, cost is higher but offers additional knowledge and talent base that could increase chances of project success. Organizations usually focus on their core area and outsource non-core areas of work. It is time to re-think on this strategy in light of the skilled manpower shortage. Some of the critical projects too would need to be outsourced to counter the hurdle.
VerSe Innovation shares its views on retaining and attracting talent
Vivek Khare 
Director IT, Verse Innovation

Indeed technology talent is a challenge and the truth is that there is no silver bullet to kill this problem. We have evolved a lot as a company to retain and attract talent. Few examples are:
a. Equity for everyone. Everyone has skin in the game. This gives not only long term benefit to our employees but also boosts their confidence that they are stakeholders in the organisation.
b. Learning opportunities. We grew so fast in the last couple of years that for many enterprises we are a case study. Our people are upskilled across horizontal and vertical domains. We are working at a scale that is unprecedented for most of the Indian organizations and that enabled our workforce to learn new skills, dove deeper and enhance their portfolio at a very fast pace.
c. Our culture is loved by our people and many leaders have emerged from our organisation and have joined us to take it to further levels. We work in a boundaryless, empowered environment where everyone knows why he is important, what value does he bring to the organisation.
d. We have enormous growth opportunities. We encourage people to take roles across functions and verticals to get the best out of them. Since people are able to channelize their talent in their interest areas, they stay for a long time.
"We see a huge need for "CISO- As- A – Service" going forward"
Rakesh Kharwal
CEO, RockLadder
India is a world leader in IT services, being home to the largest technology talent pool in the world and yet so many organisations struggle to find quality talent. The problem is even bizarre when at one end you see huge unemployment where graduates and postgraduates are struggling to find decent jobs. On the other end there are hundreds and thousands of unfulfilled technology jobs. As mentioned above, this problem is even acute in the cyber security industry.

Though the technology industry is trying to do its bit to hire raw talent and train them for the job, but these efforts are not enough and scalable beyond a point. In the last few years, the government has also realized this problem and is trying to allocate funds to states to set up skill academies focused on the skills of the future and employability. NASCOM is also one of the partners trying to address this future skills gap in its own way by creating a future skills platform to bring the industry, government and future employees on a single platform. With the rapidly changing and evolving tech landscape, government and industry bodies need to be more agile and dynamic to changing industry needs and the curriculum needs to incorporate these changes in real-time, if the objective of producing world class employable talent is to be achieved.

In the cybersecurity world, the trend is moving towards managed security, and this will be almost 50% of the security services industry in the next two to three years. This is happening not just because cyber security is getting more and more complex with ever evolving threats but mainly due to the severe shortage of right skills. We see this trend to continue for the next three to five years or longer. Also, mid and small sized companies will even outsource their leadership security roles (CISO) due to this severe crunch in hiring the right talent. We see a huge need for "CISO- As- A - Service" going forward in this segment.
Technology aids to business outcome and this led to an increase in skilled resources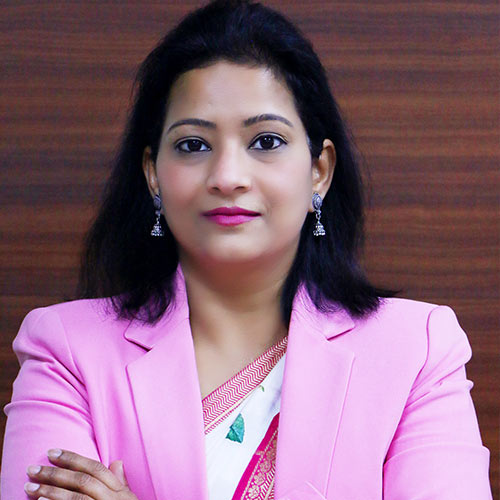 Shweta Srivastava
CTO, Paul Merchants Finance
The shortage of technology talent is not just restricted to our country, it is a global issue today. As per the industry experts, this technology talent crunch is going to continue for atleast a decade from now.

The reason why is this crisis today links to the fact that every company across the globe including the government bodies have realized the importance of technology. It is established that technology today is not an expense to the overall business but is an aid to the overall outcome. This led to exponential increase in demand against a limited supply of skilled technology resources. As CIOs, all of us are struggling between amplified business expectations and delivery in light of this highly critical situation.

At Paul Merchants, as we are not a core IT firm, our reliance is on technology partners who support us with relevant technology and tools. Their crisis does impact our deliveries. As partners, we work closely to overcome this challenge. We help them in their hiring process. Mentoring the tech resources, giving them enough opportunities and roadmap which aligns with their career path. We invest in them and they in turn support us to achieve our intended business goals.
Harnessing STEM and boosting skills: ways to overcome talent crunch
Dr. S. K. Meher 
CIO, Department Of Computer Facility, AIIMS
According to a recent report by Nasscom-Zinnov, India is projected to face a shortage of 14-19 lakh tech professionals by 2026. As compared to the current technology workforce in India, which stands at 47 lakh employees (2021), the country needs 52 lakh technology professionals, it stated. This translates to a 21.1% technology talent gap (as a percentage of supply), which is the lowest globally amongst all the leading economies. 

By 2026, as per the report, India is estimated to have 75-78 lakh tech professionals, however the requirement may be of 93-96 lakh techies, reflecting a gap of 14-19 lakh tech workforce.

Means of bridging the Talent Gap
i.              Harness STEM (science, technology, engineering, and math) graduate supply:
One of the ways India can position itself as a global technology leader is harnessing the huge STEM graduates supply, which is second highest in the world, next to China.

ii.             Disruptive Technologies Demand Disruptive Strategies for Finding Talent
A new generation of technology jobs has emerged to fit the needs of companies implementing disruptive technologies and working to deliver on their promises. These jobs include data scientists, cyber security specialists, industrial network engineers, mobile app developers and network programmers. To meet future demand, CIOs need to invest in boosting the skills of existing employees to fit those positions, as well as bring in the right new talent and skill sets to their workforce.

iii.            IT degree low amongst the graduates but Digital skills still remain high in coming generation
There are so many people who are not holding a recognized degree of IT but they are having an excellent knowledge of digitalization and very well understand the need of the future and role of technology in achieving the desired target.
Beauty & Beyond to hire interns to fill the talent gap 
Tarun Bali 
Vice President - Information Technology, Beauty & Beyond
We have seen more than 95% of people shift their job for a better opportunity, and even almost every business unit shifts their business and technology strategies towards digital to match the current trends.

This is a critical stage for CIOs because while the idea is there, for the execution, people who must execute it are not present. Retention has also become the most difficult task post pandemic. The majority of the technology staff have been aligned to the Work From Home (WFH) culture, making their return to the office is now problematic. To overcome these challenges, we are going to employ a hybrid approach, with some talent being hired under company rolls and others being outsourced until the situation improves. We are also trying to hire more interns and will provide them with training so that we can swiftly close the gap.
See What's Next in Tech With the Fast Forward Newsletter
Nothing to see here - yet
When they Tweet, their Tweets will show up here.