CMO : The new normal across the globe reinforcing the role of the Marketing Heads
In this unprecedented time of pandemic, a CMO (Chief Marketing Officer) or Marketing Head of an organization is helping the company increase its revenues by creating a marketing plan that gives the company a competitive advantage.  In this ever evolving role CMOs are creating, communicating and delivering offerings that have value for customers, clients or business partners.
With a mission to facilitate growth and increase sales by developing a comprehensive marketing plan CMOs are promoting brand recognition and help the organization gain a competitive advantage. In order to achieve their own goals and effectively shape their companies' public profile, CMOs must be exceptional leaders and assume the voice of the customer across the company.
With a strong background in information technology, CMOs are leveraging the market while implementing the relationship marketing strategies, maintaining relationships with customers. Here are some insides from the marketing heads from different industries. Let's hear from the industry leaders.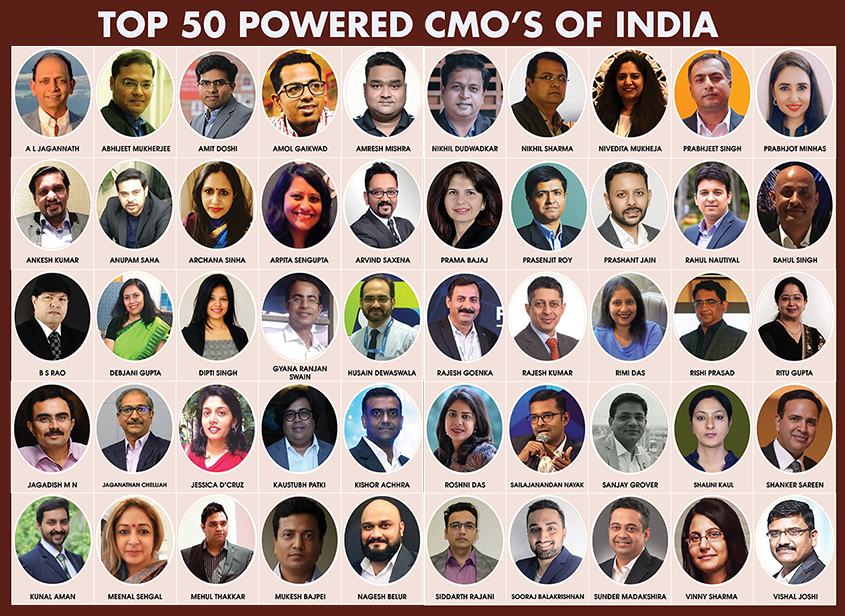 Realizing empathy is critical, UiPath took measures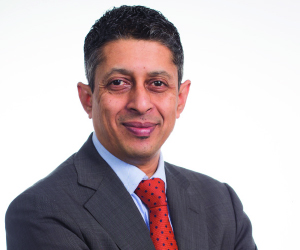 Rajesh Kumar
VP – Marketing, UiPath India and South Asia
Relationship Marketing during COVID times
Customer Retention became most important during the pandemic. Like all organizations in these times, our customers were also focusing on the transition to WFH, employee health and safety, and maintaining continuity.
If we put ourselves in our customers' shoes, the last thing they would want was a hard sell pitch or another generic campaign. What mattered the most to them was us understanding their challenges and being with them during these tough times, to tide over this together. These are opportunities to exemplify the brand purpose, live our culture, and demonstrate our founding values and ethos.
To strengthen the relationship with customers 
We realized empathy is critical and therefore ceased most running campaigns. We tried to re-evaluate how we and our technology can help our customers and rolled out health-check bots to track employee wellbeing. In order to resolve process bottlenecks faced by government bodies and public institutions, we equipped the government departments with our technology and services. We also created over 50 use-cases in different industry verticals to help customers deal with challenges posed by this crisis.
---
It is important for relationship marketing to be re-imagined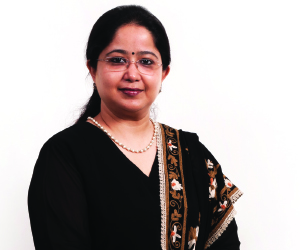 Ritu Gupta 
Marketing Director, Dell Technologies

Relationship Marketing during COVID times 
Without a doubt, the ongoing situation has required organizations, no matter what size, to adapt and embrace technology in an unprecedented manner. Keeping a close eye on emerging trends and insights that can be garnered from data has been equally important. Customers and clients were looking for advice for the best tech solutions for their respective organizations and employees – with WFH becoming the new normal. It became all the more important for relationship marketing to be re-imagined and for us to become partners in this digitization process. Apart from this we also began reaching out to them via our specially curated engagement programs and initiatives.
To strengthen the relationship with customers
At Dell Technologies, furthering our customer first approach has always been part of our DNA. We have had continual focus on driving and delivering value for our customers. Some of the programs we have been pushing out include engagements through roundtables and forums. We even have global platforms like Dell Technologies World and Dell Technologies Forum where customers have access and can engage with senior executives and learn more about the latest tech trends that are relevant to them.  So, we re-pivoted our creative to quickly respond with solutions to meet those needs. We have hosted virtual forums with customers from around the world to provide guidance and advice and came up with creative ways to conduct virtual customer briefings.
---
The success of the latest campaigns reflects solid relationships with NEC's stakeholders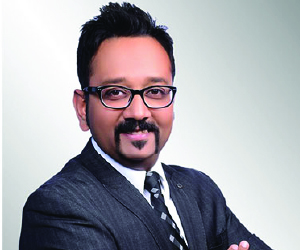 Arvind Saxena  
Head - Marketing & Corporate Communications, NEC India 
Relationship Marketing during COVID times
At NEC, our primary objective is to build long-lasting relationships with our customers, partners and most importantly our employees, who are working relentlessly & committed to our brand purpose of 'orchestrating a brighter world.' The success of our latest campaign, 'NEC makes it happen,' and industry recognitions are a testament to our solid relationships with our stakeholders. With this campaign, we aspire to unravel our story of relentless innovation, unfaltering determination and above all continuous empowerment of people and businesses through our solutions, including the ones to tackle Covid-19. We are a world leader in Biometrics, ORAN, AI and plethora of technologies and have been working behind the scenes in making the digital revolution a reality for the past 122 years globally.
To strengthen the relationship with customers
An unprecedented growth of technology has facilitated the transition of basic human correspondence to well-equipped web-based communication. We aim to streamline the fragmented customer relationships through Customer relationship management (CRM), social listening surveys, content marketing, journeys based on customer experience manager, marketing automation, Online Reputation Management (ORM), interlinking demand generation tools, social networking, A/B testing, community building, etc. The customized approach, appropriate tool-mix, and perfect integration have helped us navigate the challenges posed by the Covid-19 pandemic, ensuring maximized output. A focus on making conversations personal using more than just a website and leveraging an integrated marketing approach keeping in mind the formal boundaries have contributed to reducing the gaps of one on one interaction created by the remote environment.
---
"Effective relationship marketing is vital for support to sales teams"
Nikhil Dudwadkar
Marketing Manager, India & South Asia, Kaspersky
Relationship Marketing during COVID times
Relationship marketing is vital to create strong, even emotional, connection with customers and partners for business in today's times. The disconnect that pandemic gave from 1:1 meeting, networking events, social and business gatherings should be filled with personalized touch specifically to existing customers. Marketer's role during the pandemic times is inevitable from driving relationship marketing as restrictions on sales function to personally meet customers & partners had been a struggling time. An effective relationship marketing is vital for support to sales teams. However, the organizations must know how they can best support their customers and partners during a time of crisis, they need to understand the changing consumer needs and concerns. 
To strengthen the relationship with customers 
As a channel centric company, our focus was to strengthen our relationship with our partners and in turn with our customers. Our partners are very important for us when it comes to understanding customer behaviour and the market scenario which is why we have been constantly taking feedback from our partners and updating our partners programme and reward that and benefit the partner ecosystem. With the Kaspersky United partner program we have enabled many features to educate and create awareness with virtual training that can benefit our channel partner and also increase their credibility or expertise in the market. 
---
The new normal made relationship marketing all-pervasive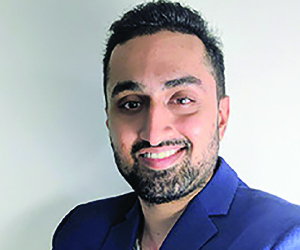 Sooraj Balakrishnan
Head - Marketing, Acer India
Relationship Marketing during COVID times
Relationship marketing during the pandemic presented a powerful opportunity to tap into the needs of our customers. It is not just the products, but the simple human need of feeling connected. In the new normal, as consumers have become more digital, so have marketers' strategies and they seek to increase digital experiences and enhance their companies' go-to-market digital strategies. Hence, relationship marketing has become all-pervasive in the new normal. The role of marketing in nurturing and maintaining 'customer success' is set to increase.
To strengthen the relationship with customers
To work in the new normal, we had to change with how our customer's approach was changing, how they were using PCs, and how their lifestyle was changing. It's not just a device any longer that you turn on to get your day's work or do your study. One of the most important changes was to shift Acer's messaging beyond just discussing the latest technology. We also provided customer friendly solutions like extending warranty free of cost when the pandemic started and people were not allowed to step-out. Our online store helped to deliver laptops, tablets and other accessories to over 20000 pin-codes which were critical in the remote working and learning environment where a smartphone hit the ceiling when it came to capabilities and PCs became the most important. We have created a remote support service for our customers across the country so they faced minimum downtime.
---
The multichannel marketing strategy offers a greater chance of strengthening relationships with customers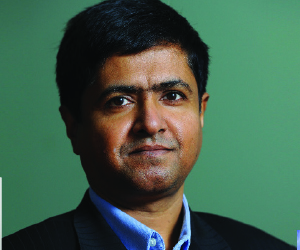 Prasenjit Roy
Head - Marketing and Product, NTT Ltd. India
Relationship Marketing during COVID times
The pandemic has led to a marked change in the relationship between businesses and their customers. The spotlight is now on service and health and safety promises in all aspects of business. From pickup to contactless deliveries and complete digital transformation, businesses have had to re-evaluate their operations to support customers, and not just their bottom line. Traditional methods of generating sales went to the back burner and customer relationships emerged as the focal point across sectors. The strategy today has shifted to multichannel marketing which also offers a greater chance of strengthening relationships with customers.
To strengthen the relationship with customers
At NTT Ltd. in India, our customers have always been our first priority. In the last one year in particular, we have identified and assessed the disruption caused by the pandemic. It was absolutely crucial to strongly communicate to all our existing customers that ample resources were available with us for smooth continuation of operations. We realigned strategies to ensure that the customers and prospects both retained their confidence in NTT by enabling all their needs related to technology, data center space and network etc. We also put additional emphasis on leveraging digital channels to deliver the right communication to the right people. In the early stages of the pandemic, we worked with OEM partners to build bundled solutions that helped clients transition to remote working. This included bringing together a host of cloud, networking, security and collaboration solutions.
---
Veeam's collaboration with partners: The key ingredient for global business growth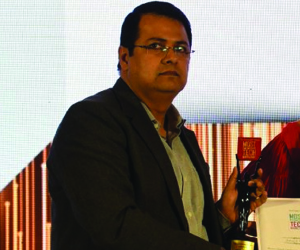 Nikhil Sharma
Marketing Lead, Veeam Software
Relationship Marketing during COVID times
The impact of the COVID-19 outbreak has been widespread across industries which has forced businesses to redefine their business relationships and connect with the customers on a personal level. To attain this Veeam brings continuous innovation to its marketing strategies to stay ahead of the curve. We are at the forefront of innovation and customer satisfaction due to our great relationship with our Alliance partners with several changes in the market dynamics, Veeam's marketing strategies have evolved with the ongoing trends. Veeam's collaboration with partners is the key ingredient for global business growth and for our goal to deliver the best Availability solution on the market.
To strengthen the relationship with customers 
The year 2020 taught us the importance of engaging and maintaining overall customer relations. While Veeam has always followed a customer & partner centric approach wherein we ensure all the programs and solutions offered by the company are simple, flexible and reliable, the outbreak of the pandemic has made it more vital to stay connected with the customers and maintain a level of transparency to build trust. Every customer is unique and has different business requirements, hence we follow to create a personalized 1:1 communication model for each customer which is directly driven from the desk of our Managing Director and Marketing Head. Our team supports and helps our customers in every way possible – providing wellness kits, considering extension of service requests, creating partner reward programs etc. Veeam's marketing strategies are unparalleled as Veeam continues to lead the industry with an exceptionally solid roadmap through 2021 and beyond.
---
RP tech believes in leveraging in-house talent to drive innovative campaigns 
Rajesh Goenka
Director, Sales & Marketing, RP tech India 
Relationship Marketing during COVID times
As we all know in India emotions and relationships are given utmost importance. At RP tech the business is majorly driven by trust and relationship and then on incentives. We were the first distributor to kick start the channel business during the first phase of the lockdown. We announced Green Zone and Orange Zone offers to encourage partners to restart their business after months of inactivity. This touched the hearts of partners who were virtually unemployed and going through a business crisis. These offers also proved to be a catalyst to revive the channel business. We launched an Upgrade PC campaign to revive the demand for SSDs. This scheme is also highly successful among customers. We focused on constant channel communication through mailers, webinars, social media etc. to keep our channel partners informed on the business developments.
To strengthen the relationship with customers
We focused on various channel engagement programs wherein we involved partners' families. We initiated a 'Sunday ka Funday' fun event wherein we organized various fun activities and competitions for spouses of partners. We also organized celebrity entertainment programs. We organized quiz master junior for kids of partners. Around 1000 children participated in the quiz and won exciting prizes. Recently we concluded 'Partner Shrimatiji Connect' for spouses of west partners. The objective of the event was to provide them a platform to showcase their talent.
---
SAS reimagining the marketing in the next normal 
Kunal Aman
Head Marketing & Communications, SAS India
Relationship Marketing during COVID times
SAS as a brand had always been perceived as very humane, authentic & trustworthy. During the pandemic, we witnessed that the shared human experience that binds us all, allowed us to have more authentic conversations than ever before. The ability to put business conversations aside and be quite simply human and put people over profits, has allowed us to truly deepen our connections and strengthen relationships with our entire ecosystem  - including our employees, our clients and our partners. This in turn has allowed us to serve them better – which is really the true value of relationship marketing – turning what would otherwise be just a transaction into a long-term partnership that creates value.
To strengthen the relationship with customers
Chaos represents an opportunity for innovation. Our ability to lean in and listen during a time of crises has meant that we could put both our minds as well as our hearts to work to create solutions to solve the burning issues and challenges that our customers face. For our Banking & Financial customers, we helped them identify and remediate COVID-19 impacts with a Risk and Finance Lab with an ability to do scenario analysis for their liquidity positions & stress testing in an unpredictable scenario and to identify suspicious transactions from fraudsters to keep their customers safe. Similarly, our Manufacturing & Retail customers needed help in managing volatility and adapting to new buyer trends.SAS helped them predict, and plan for short & midterm demand, identifying at-risk inventory and for optimal pricing strategies to be applied.
---
Automation cannot replace the human touch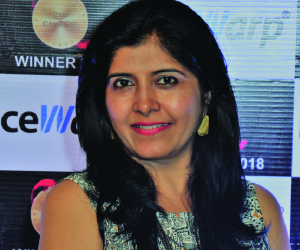 Anita Kukreja
Head - Marketing & Channel Sales, IceWarp India & Middle East
Relationship Marketing during COVID times
With the global pandemic every organization in the beginning was struggling on how to quickly adapt to the situation and have smooth operations along with seamless communication and collaboration between teams. We ensured we were there for our customers to support them and guide them through the task of keeping their teams connected and working productively in a remote environment. During these tough times customers are even more willing than usual to participate in market research, knowing that they are involved in the path forward.
To strengthen the relationship with customers
We at IceWarp believe that customers give us real feedback with real time user experience and challenges faced. That helps us in developing and upgrading newer features every year on year and also release major product updates every quarter. All this has resulted in keeping us ahead of the curve.
As the COVID-19 crisis has made virtual sessions the new normal across the globe, bringing customers remotely together and making online client meetings has become a common business practice. With our tailor-made session for Customers called "Chai Pe Charcha" where they can exchange their thoughts/queries and we provide them support by training and helping them with the best alternatives, understanding of tools and also organizing sessions on remote working. We ensure that our teams have been connected all the time with our customers.
---
Sophos solving the problems as community along with the channel 
Mehul Thakkar
Marketing Manager, India & SAARC, Sophos
Relationship Marketing during COVID times
Being a channel driven company, Sophos always believes in relationship marketing with our channel partners. Our channel partners are our brand endorsers to our customers, and we make sure that our channel partners are empowered enough to convey our brand positioning in the right manner to our customers. We have been doing this with our strong emphasis on relationships with our channel partners. Covid time has changed the way we work and that has surely impacted the way we work with our channel. The main challenge channel partners are facing, like all of us, is isolation and learning to work in a new way as a result of the pandemic. Sophos has remained empathetic and connected to the needs of the channel, but we are solving this together as a community, not as channel and vendor separately.
To strengthen the relationship with customers
We have shifted all our partner and customer engagements to virtual platforms. We now host our partner conferences virtually. Our major customer and partner engagements like round tables, customer focused events, Sync with Sophos series, SOS Week and Marketing classes are currently happening over virtual platforms. We have also noticed the increase in engagement from our partners and customers.
---
'Customer success' depends on marketing's role
Savio Almeida 
GM-Marketing, TP-Link India
Relationship Marketing during COVID times
Relationship Marketing has played an important role in the 'new normal' working pattern where personal meetings with partners/clients used to maintain and grow existing customer relationships were replaced with a digital mode of communication adhering to regulation set by the authorities. It is always beneficial to maintain the sales relationship with an existing partner who already knows your product and is more likely to recommend you to people they know, resulting in free and effective advertising, rather than acquiring a new partner. Therefore, marketing's role in maintaining 'customer success' will have more collaborative relationships between marketing and sales.
To strengthen the relationship with customers
Our tech support team due to the work-force restrictions had more of our employees participate in talking to the customer to hear out their issues and provide a resolution. TP-Link Partner Program provides essential resources exclusively to VARs and SIs to accelerate their sales cycle and help them grow their businesses. Our redesigned pricing structure simplifies the way they do business with us. The VARs and SIs can access our Partner Portal to get better deals and tailored support from our team by registering. TP-Link has designed the Partner Program to reward loyalty and help the VARs and SI's to grow their overall business.
---
"Relationship marketing is pertinent for both B2B and B2C markets"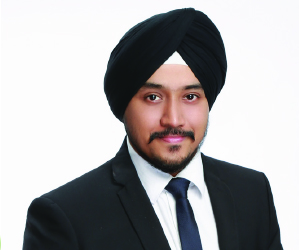 Tejashwar Singh
India Sales Head, Kingston Technology
Relationship Marketing during COVID times
The previous year has been unprecedented in terms of the series of changes brought about by the pandemic and how it has affected the way people work, educate them, and entertain themselves or even play. We have taken relationship marketing to a whole new level by connecting with the customers at an emotional level through our brand campaign-'Kingston Is With You', launched back in May 2021. We believe that the power of memories and its limitless impact is a very powerful rejuvenation force and can help unleash courage to tide over these extremely challenging times.
To strengthen the relationship with customers
We at Kingston have always been cognizant of the needs of our consumers, and have been agile to come up with products, as well as features for our discerning consumers. Reflecting on the newer trends during the ongoing pandemic around work from home, education from home or gaming, we have been constantly shifting our focus to products that can uplift the experience of our consumers. We understand that our users come from all walks of life, and not everyone fits the mould. Hence, we have distinguished our target audience, based on the interests, preferences, and budget.
---
The core to RAH's business ethics is a mutually beneficial and long term relationship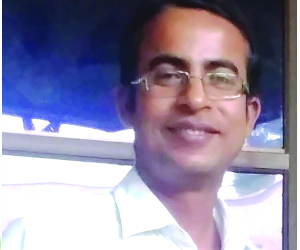 Gyana Ranjan Swain 
Director, Marketing & Communications, RAH Infotech
Relationship Marketing during COVID times  
The Covid pandemic completely changed the way marketing functioned earlier. The deadly disease forced marketers to devise new methods and deploy new means and tools to communicate with their partners and customers. At RAH, we kept on communicating with our partners and customers, on regular intervals to offer assurance that the company is standing by them at every stage and is willing to tender any sort of support that is required. OEMs, partners and customers are our biggest strength and we made sure we are there for them during this crisis. The marketing team at RAH sent periodical communications to our partners and customers enquiring about their health and wellbeing and assured all our support.
To strengthen the relationship with customers 
A mutually beneficial and long term relationship is core to RAH's business ethics. We have always prioritized customer experience over business profits. During the last 5-6 quarters, or since the beginning of the pandemic, we have stretched ourselves further to meet customer expectations and offer a much better experience than ever before. Where we differ from our competitors in the VAD space is we take the entire ecosystem – OEM, partners and customers – along and offer end-to-end solution to our customers. From assessment of the problem areas to technology consultation to PoC to deployment – we act as an extended arm for our customers.
---
Vertiv's work from home solutions supported the new work regimes of consumers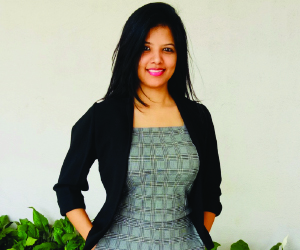 Dipti Singh 
 Sr. Manager – Marketing & Communications, Vertiv
Relationship Marketing during COVID times
In times of uncertainties especially during the pandemic, our customers simply relied on the digital means of communicating back and forth with Vertiv. During such scenarios we often resort to keeping our customers posted with the latest happenings at Vertiv with work from home solutions that supported the new work regimes. In terms of supporting our partners, we had a tremendous engagement through vigorous training programs and launching various incentive schemes that encouraged our partners to maximize business contribution. Internally at Vertiv, we reached out to all the different functions to feature our top management in various events, public relations, social media and much more.
To strengthen the relationship with customers
We have engaged with our customers at a whole new level by launching new relationship programs for key customer accounts by communicating and sharing the right information to the right segments of audience. Whether it was via partners or directly we ensured immediate response mechanisms to customers even on the services front. Since we support business critical applications, our timing and messaging to our customers must be perfect and so it was. We ensured that our customers always received the right support and correct information through all our communication channels continuously right from the very beginning.
---
"Relationship marketing focuses on systematic creation of personal relationships with the target customer"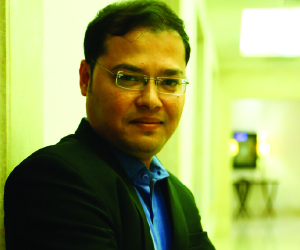 Abhijeet Mukherjee
Head - Marketing, Crayon Software Experts India
Relationship Marketing during COVID times 
The year of 2020-2021 has been chaotic, which led businesses to assess how well their marketing strategies translate during a pandemic. After the pandemic, organisations have been forced to foster a more lasting sense of connection with their customers. Marketing activities during these times were traditionally mostly faceless and digital centric. Relationship marketing is an attempt to change that scenario. It is not a single tactic or a one-time campaign, but a long-term strategy that is focused on customer-retention. Relationship marketing focuses on systematic creation of personal relationships with the target customer and their key decision makers. It's built on trust and the genuine desire to understand their pain points.
To strengthen the relationship with customers 
We have always been a people-first organization and our strategy has always been to provide ease-of-business. This has only found more prominence in our marketing strategies in the last two years. We initiated several activities to further solidify our relationship with our customer & partner community. We conducted numerous virtual forums with industry associations, leading media houses, where we invited our CIO & Partner community for thought leadership forums and knowledge sharing.
Our Go to Market Strategies during these times had seen many initiatives like Webinars, Virtual Customer Round Table's, Media Led Initiatives, Virtual Partner Round Tables, Content Curation, Digital Campaigns, Partners CRT's, PR & Corporate Communication, Promos, Sales Enablement Tools, Crayon Thought Leadership Interviews, JGTM with OEMs, Lot of Social Media Marketing, Media Visibility being rolled out.
We now also have a completely revamped global website that reflects minimalism and a simplified user experience, with more clarity to the flow of information shared. I can very well say that Crayon's business model has been built on the ethos of serving the best of technologies to our customers, from the early beginning.