Partners see the robust growth of IT Services as a big business enabler
At present technology is driving the economies of the world, it is an enabler of businesses. To survive in the competitive world, it is technology which is helping organizations and businesses to stay ahead of the race. Pandemic played a catalytic role in the adoption of technology among businesses as prior to that organizations were adopting it in a measured way. Pandemic has also opened innumerable opportunities for technology adoption. Technology is now being adopted by every industry and people from diverse segments.  IoT, Blockchain, Robotics & Automation, AI/ML, Data Analytics, AR/VR, SaaS and CPaaS are a few disruptive technologies that are changing the way people consume technologies. These technologies are making lives much easier.
Technology alone cannot enable a business. Along with technology it is the IT services which is empowering organizations. Owing to which, a strong eco-system is developed among distributors, Value Added Resellers (VARs), SIs, and small to midsize customers. As a result of this, we have witnessed the emergence of packaged and bundled solutions changing the game.
India is witnessing a surge in IT Services. According to IDC, the analyst firm valued the market at $14.15bn as enterprises continued to increase their IT investments to improve the resiliency and efficiency of their business operations and enhance customer experience. An IDC report mentions that the economy is gradually recovering from the impact of pandemic and in coming years the IT services spend will increase due to the pent-up demand caused by the pandemic and rising discretionary IT spending in certain industries. 

 
There are various factors playing its part in the growth trajectory of IT Services in India. Let's hear from the IT service providers about the opportunities in the market and also the future of it.
Digitization and transparent service delivery engine gaining focus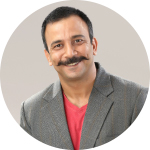 Driving Factors for growth of IT Services
WFM / adoption of digitization and IT being the business growth engine has created absolute dependency on IT systems being operational near 100% and hence the need for skilled staff to manage it. 

Emergence of packaged and bundled solutions
Small and midsized companies will be better served via bundled end to end managed and delivered solution stack which covers IT stack / solution application and managed services to ensure high uptime. As FSPL we are not focused on the mid size segment as we are focused on delivering BG policy lead projects in India.

Geared to work with the new age technologies
Currently digitization and creating a transparent service delivery engine is the highest focused area and at FSPL we have partnered with global leaders and startup alike to deliver cutting edge solutions to our clients and constant upgradation of skills of our team keeps us relevant in the current scenario. We are targeting a Y-O-Y growth of 100 to 150% over the next 3-4 years.
Vipul Datta
CEO, FutureSoft Solutions (FSPL)
Businesses need to evolve with changing times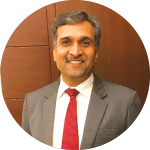 Driving Factors for growth of IT Services
IT Services Market is probably one of the fastest growing Market segments in India and is expected to grow even further and at a much faster speed. With more technological infrastructure moving from Hardware centric to Software based solutions and having Cloud Computing at the core, the tech infra in an organization will witness a sea of change in times to come. Moreover, with the pandemic opening a whole new virtual workspace that is being preferred by many and that heavily relies on IT Infrastructure, the future of the IT market seems very bright.

Emergence of packaged and bundled solutions
It is Customized Bundled solutions that will make the customer look at you. No longer will a Standard offering get any buyer interested in you. We realized this much earlier and have been offering solutions that are tailor made with no boundaries of any Brand or Make, but totally focused on what the Customer comfort zone is and their needs for today and tomorrow. One such move was the launch of our very own brand in the name of Signtel under the Make in India push from the Government.

Geared to work with the new age technologies
Change is the only constant and if one needs to stay in business, one has to evolve with the changing times. The last 2 years during which the whole world was affected by the Pandemic made it amply clear that things are not going to be the same anymore and the Markets and the Customer behaviours and requirements have changed forever. But as they say luck favours those who work hard. Our recent partnership with OEMs like ZOOM, MS Teams and Webex, offering Cloud Video Solutions, just before the pandemic, became our life support system during these 2 years of Pandemic. Not only did we have an offering to our entire customer base for Cloud Offering, which became the new way to communicate,  but it also became our tool to empower our team with knowledge through regular training with the active support of all the leading OEMs in the industry. Regular meetings at all levels made our teams more connected and empowered to accept this new norm of working and at the same time to offer these solutions to our end customers, wherein we had newer solutions to offer to suit the requirements, be it for the Hybrid Work Place, huddle rooms or the Work for Home requirements with cloud based solutions in the lead. 
Soami Bhatia
Director, Gurusons Communications
Technology needs to be completely embedded into the business processes in order to survive and grow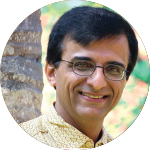 Driving Factors for growth of IT Services

We see a very healthy growth in the IT Services market in India, especially in the area of Cloud Services. There are many factors at play:
a) Relatively lower level of base IT as compared to more advanced markets
b) Absence of Legacy IT which makes it easier to jump directly to the Cloud Technologies enabled Digital Transformation
c) The Pandemic has driven the point that Technology needs to be completely embedded into the business processes in order to survive and grow.

Emergence of packaged and bundled solutions
Our focus has always been on companies with less than 500 users. These Customers do not have large IT Teams.  So they need a very clear ROI which needs to be jargon less. To help effectively service these customers, we have created 3 Service brands covering 3 areas.  So we have Teamwork 365 for Collaboration;  SecureIT 365  for Security & Compliance;  DataCenter 365 for DataCenter Transformation. Under each brand we have focused on packaged service offerings which are cost effective and have a clear set of deliverables. This helps in decision making. 

Geared to work with the new age technologies 
Over next 12 months, we have identified a few areas where we will put major focus on Hybrid Work, Cloud PC, Security Services; Migration of On Premise Applications to the Cloud especially SAP and SQL Server based applications. We are enabling our Service Delivery and Sales Teams in these areas. And we are conducting a series of workshops for our customers to build Intent. If we execute well, we should see an annual growth of 30 to 40% per annum in the region  for the next couple of years.  The key is execution because the demand will be there. 
Suresh Ramani, 
CEO, TECHGYAN
The emergence of packaged and bundled solutions will alter the offering landscape 
Driving Factors for growth of IT Services
The world is changing at a rapid pace and to stay competitive, businesses on a global forefront now know that they must rethink their IT systems and embrace new technologies. The general adoption of software-as-a-service, increased cloud-based offerings fused with a rise in IT spending indicates the demand for IT services in the industry. The continuous development of AI and ML will boost automation and help businesses optimize their operations. As new tech trends and infrastructure become more intelligent, the world and business globally will benefit from smart devices, smart homes, smart roads, and smart buildings. They will therefore get access to real-time insights. A shift to a hybrid, multi-cloud infrastructure will help businesses cater to their workloads effectively. Pentagon believes in offering the right guidance and supporting businesses in their overall IT transformation journey and for what lies ahead.

Emergence of packaged and bundled solutions
The SME market segment has been growing at a phenomenal pace. We are focused on the small and mid-sized segment with typical products and solutions which have high market demand. These offerings have to be packaged and bundled to service the demand along with aggressive price points. This is why we believe that the emergence of packaged and bundled solutions will alter the offering landscape to drive volumes and economies.

Geared to work with the new age technologies 
Our customers are set on digital transformation journeys within their respective organizations. Moreover, the pandemic has likewise made a heightened impact on the significance of modernization for existing businesses and eventually pushed businesses to adopt an agile strategy thereby modifying their IT landscape. We constantly upgrade ourselves in tech solutions and restructured our teams by shifting our focus additionally on new age technologies like Hybrid Cloud, AI, Containers, Data Protection & Management, Data Security and Compliance, IoT etc. The notion involves creating unique frameworks and supplementing a personal touch as consultants to consistently position the best products and services that rightly fit the bill. Hybrid Cloud, Data Protection, Security and IoT have significantly high demand.
Sairaman Mudaliar 
Co-founder & Director, Pentagon
Services play pivotal role for all technology driven deals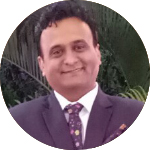 Driving Factors for growth of IT Services
Presently, services are more important than products for any customer / organization. Services would be majorly driven through a skilled based approach and this attracts huge scope for any business to generate more reasonable revenue for the growth of the organization.  
In today's scenario, customers are more concerned about their compliances and deliverables and due to major movement of services based approach, customers have started discussions on Professional Services for major offerings.

Geared to work with the new age technologies 
VIBS, being an innovative organisation, is always eager to learn from market trends. We always want to stand strong in this competitive world to address all challenges for our customers before any concerns arise. We have a dedicated professional services wing having all skilled and certified resources for niche technology offering to ensure detailed structured approach for deliveries and support. Products would help you to survive but services will allow you to grow. Services for any service delivery organisation attracts major revenue and since most organisations follow the sourcing model on cloud or multiple service providers, services have great scope to move forward. If organisations trust on their skills and organise training for teams to closely operate in the area of service delivery, they would be having enough opportunities to address in coming years.  
 
Vibhore Shrivastava, 
Co Founder & MD, VIBS Infosol
The pandemic introduced innumerable opportunities for adoption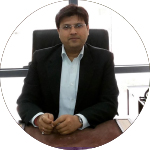 Driving Factors for growth of IT Services
Emerging technologies under the influence of digital transformation are altering the method with which businesses and operations are being conducted. The advent of digital transformation was considerably slow. The onset of the pandemic not only changed the trajectory of digital adoption but also introduced innumerable opportunities for adoption. Technology now has a far greater acceptance by every industry and people from different walks of life than before. IoT, Blockchain, Robotics & Automation, AI/ML, Data Analytics, AR/VR, SaaS and CPaaS are some of the advanced technologies that are transforming the world we live in, connecting us to a multi-verse of technology. E-learning, rise in the usage of OTT platforms, the introduction of Metaverse, 100% remote working, increasing demand in the telecom vertical due to increasing data consumption, demand for advanced data centres and these changes leading to a stronger security feature - these are just some of the changes that occurred in two years.

Geared to work with the new age technologies
RAH Infotech has a trained workforce, who is fully aware of 'disruptive innovation'. Apart from the 'out of the box' thinking we also follow the principles of disruptive innovation to analyse the strength of current products and services and the areas that can be improved. If an opportunity exists to solve a problem faced by the consumer, an innovative solution is the best way to address the problem statement.

Innovation is the key to success in today's market and competition in the IT Sector. Continuous improvements and upgrading technical skills are the real difference in beating disruptive innovation. RAH believes disruption is a process in which market entrants come armed with non-conventional business models filling the market with poor-performing products that challenge and eventually replace industry incumbents over time. time.
Gaurav Ranade
CTO, RAH Infotech
Innovation: The key driver for the IT industry 
Driving Factors for growth of IT Services
The IT Services is a strong market in the global IT industry in terms of revenue. In the long-term perspective, IT Services will continue to become a more important part of business. With the ongoing digital transformation and automated business processes, the IT consulting segment has contributed most to the market growth, followed by Business Process Outsourcing and Application Outsourcing. The high adoption of hybrid clouds and hosted private clouds is driving the outsourcing and managed services market.
Emergence of packaged and bundled solutions

Our research, analysis, and experience working with SMEs suggests that serving SMEs' unmet needs would benefit from two actions: first, understanding and improving the SME ecosystem and second, pursuing a targeted approach to serving various SME sub-segments. The emergence of packaged and bundled solutions can change the game. Buying, configuring, and extending a commercial software package often is a sensible business alternative to building a custom solution. Packages can provide a lot of flexibility, whether you are using a package as part or all of the solution for a new project or implementing a solution in the cloud, you still need to know the requirements. Requirements let you evaluate solutions so that you can select the most appropriate package, and then they let you adapt the package to meet your needs.

Geared to work with the new age technologies
Technology today is evolving at a rapid pace, enabling faster change and progress, causing an acceleration of the rate of change. However, it is not only technology trends and emerging technologies that are evolving; a lot more has changed making IT professionals realize that their role will not stay the same in the contactless world tomorrow. And our IT professional in 2022-2023 will constantly be learning, unlearning, and relearning. It means staying current with emerging technologies and latest technology trends.

Gurpreet Singh
MD, Arrow PC Network
A paradigm shift can be seen in organizations' operational processes
Driving Factors for growth of IT Services
With the advent of cloud computing, many organizations wanted to shift from on-premises to cloud setup, but they were not very sure about the migration path, how to implement similar security in the cloud to meet compliance requirements and moreover how to operate in the cloud. With the adoption of cloud infrastructure, a paradigm shift can be seen in how organizations have transformed their operational processes, team structure, reskilling/up-skilling the workforce to adapt to this transformation. A part of this change and benefit was the time to market, to roll out new applications, rapidly add new features to existing applications and driving more business value to their customers than being hosted on-premises. Due to the utility billing model of cloud providers & instant provisioning of resources, they could spin an environment rapidly, test their applications and functionality, and tear it down in a matter of hours or days. This is being done at a fraction of the cost and 10x faster speed compared to their internal data centre capex and IT teams to deliver.

Geared to work with the new age technologies
Infogain has built a strong alliance with all 3 major cloud providers (Azure, AWS, GCP) as part of their partnership program. Given our breadth and depth of knowledge across multiple industry domains and technology domains, we have built multiple accelerators, blueprints and frameworks which enable customers to migrate and operate in the cloud based on the best practices as part of Cloud Adoption Framework. These IP (Intellectual Property) assets are spread across multiple practices at Infogain as Cloud Infrastructure & Platform Engineering, Cloud Native App Development, Cloud Data Engineering (AI/ML/Intelligent Enterprise, IoT & Cloud Ops & ITSM Integration. 
Aditya Anand
VP, Infogain
The company going digital by using SEO, SEM, Social Media & Re-targeting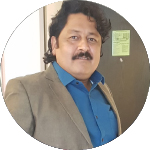 Driving Factors for growth of IT Services
The IT Services Market in India is growing rapidly as major global economies have moved into a growth trajectory after the pandemic. It is expected to grow at almost twice the rate of the economy this Financial Year. Factors that are driving growth of IT Services in the market - Availability of skilled manpower in India. Several multi-nationals with host of domestic giants have established shops in India & Strong growth in export demand.

Emergence of packaged and bundled solutions
We have automated small and midsize customer acquisition. We have eliminated manual or human intervention to acquire new small and midsize customers by empowering the customer to help themselves on-board. With automation we are able to sell bundled solutions to our customers; this is helping them in making faster purchase decisions. Also upselling after sales services which becomes recurring business.

Geared to work with the new age technologies 
The ideology of the company is to differentiate itself from the competition by positioning itself as a strong operations and after sales service player. However to capture the SMB segment our plan is to go digital by using SEO, SEM, Social Media & Re-targeting. With growing opportunities and demand the Indian IT Services industry will continue to grow rapidly and will be contributing to India's GDP. 

Government of India's initiatives like Atmanirbhar Bharat has brought big changes in the IT Sector and all sectors ie; Hardware & Software are in focus now. India is expected to have a digital economy of $1 Trillion by 2025. 
Yogesh V Jain
Director, KPlus Infotech
Compusoft bringing in a unique solution for SMB and Mid-size customers
Driving Factors for growth of IT Services
India is now recognised as a worldwide digital hub. Many founders and entrepreneurs are developing the most recent technologies to bring cutting-edge solutions to the market.
 
The use of new age technologies like artificial intelligence, the internet of things, robotics, augmented reality, virtual reality, low code no code development platforms, machine learning, blockchain, big data, and cloud services contribute in new era of digital transformation driving towards growth of IT services in India 
Rapid introduction of IT technologies in major Business verticals like telecom, BFSI, Manufacturing, e-Commerce, Logistics, Supply Chain Management, ITES, etc, to automate daily routine tasks, making decision-making more effective with data-driven insights. As a result it helped the organisation to boost productivity and organizational performance.
Emergence of packaged and bundled solutions
In order to be resilient and competitive in the market, small and medium-sized businesses are looking for business process and reporting method standardization. Businesses can reduce spending by automating manual tasks, switching to digital payments, improving cash flow, and reducing error costs by utilizing business process automation. Automate marketing tasks, shorten the sales cycle, and enhance customer service. This can boost organizational effectiveness and productivity while putting a stronger emphasis on company growth and expansion.
With Microsoft Dynamics 365, a Business Enterprise application solution for ERP and CRM with on-premise and cloud service, coupled with cutting-edge technologies like Artificial Intelligence and minimal code no code development platform, Compusoft offers a unique solution for SMB and Mid-size customers. With these solutions, the company gains full integration with Microsoft Products, real-time insight, improved customer service, scalability, and the capacity to move quickly in an emergency. Microsoft PowerApps' low-code, no-code platform enables organizations to create digital platforms more quickly and for a very low price.  The organization can create their own platforms without the need for a group of programmers or engineers to create and deploy applications. Small businesses, in return, can save a lot of time and cost. This can lead to faster growth of small businesses.
Geared to work with the new age technologies
The Compusoft team upgrades their skills on a regular basis and enrolls in trainings, exams to demonstrate their technical proficiency in problem-solving situations and to stay current with cutting-edge tools that will enable them to continue doing innovative solutions. This scaling structure enables us to deliver and meet industry expectations while specialising in AI, Bots, RPA, Cognitive Automation, Business Applications, Cloud Computing, PowerBI, PowerApps & Flow, and Mobility Solutions.
 
Devesh Aggarwal, CEO & MD, Compusoft Advisors India