CHANNEL LEADERSHIP SURVEY 2021
For over a decade now the "Channel Leadership Survey" (CLS) has been published by VARINDIA annually to understand the market potential and gather information on the performances of different vendors in the last financial year. This study is also conducted to highlight the demand supply gap while shedding some light on the feedback from the channel on their favourite Vendor and the overall market dynamics. It gets published in September (Anniversary special issue) every year. 

For the convenience of the readers, the industry is categorized into three segments i.e. hardware, software and services. These three segments are further classified into 40 categories. Each category has several players who get identified as leading player in this survey.

The Channel is in an evolving stage, which would have been difficult to decipher a decade back. VARINDIA while keeping track of this evolution also rate the experience of the channel on the leading technology OEMs in the country, collating their experiences that they when working with different vendors. Channel partners are asked to rate their vendors across the 10 most important areas of channel management. The winners get recognised in the STAR NITE Awards (SNA) every year. The 20th edition of SNA (Star Nite Awards) is slated to happen on the 26thof November in New Delhi.

The domestic PC market continued to grow in Q2 2021, the strengthening of demand seen because of extension of learning from home and work from home. Total shipments of desktops, notebooks and workstations combined increased 50.5 per cent year-over-year. The rebound was driven by Notebooks that continued to hold three-fourths of the total share.Online buying will continue to play an important role as a result of which vendors would need to realign their retail strategy while also keeping the channel business in mind.  

With increased use of IoT and AI devices, new security challenges continue to arise. With cyber security threats today becoming even more sophisticated and complicated, the market is poised to grow in big numbers. Cybersecurity will remain a top priority for most organizations in 2021 and the years ahead. With the rise in digital adoption, which is in turn leading to increased online attacks, the market is estimated to reach close to 290 billion rupees by 2025.

Technology has played a crucial role during the entire COVID-19 pandemic, by managing to keep the society functional even in the times of lockdowns and quarantines. And these technologies may have a long-lasting impact beyond COVID-19. Technology has emerged as a dominant enabler across many sectors like Healthcare, Manufacturing, Energy, Agriculture, and Telecommunication. Cloud computing will continue to be an essential target for organizations looking for increased scalability, business continuity and cost efficiency in 2021 and beyond.

However,the global semiconductor chip shortage is going to continue for sometime. According to a recent report by Nomura, spread of the delta variant amid the low vaccination rates in many ASEAN economies and China's zero-tolerance Covid strategy have prompted governments to impose restrictions and order factory or port closures.

OEMs continue to make improvements to processes to increase simplicity and have shown commitment to growing revenue through the channel.Let's have a look at how the OEMs have been able to penetrate into the industry with the help of their VARs –
"We are heading into the second half of the year with a strong business momentum"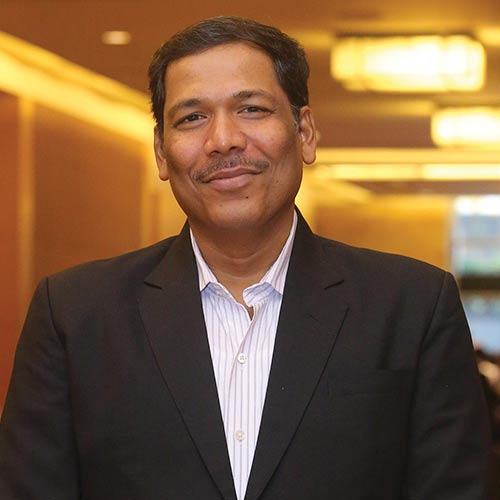 Rajesh Maurya  
Regional Vice President, India & SAARC, Fortinet 
"Fortinet delivered its highest quarterly billings growth in over five years while continuing to invest across our product portfolio. Our customers are seeing the value in our holistic platform approach, which delivers integrated and automated security across a company's on-premises network, endpoints, and cloud edges. We are pleased with our strong business momentum heading into the second half of the year.
Fortinet's total global revenue was $801.1 million for the second quarter of 2021, an increase of 29.7% compared to $617.6 million for the same quarter of 2020.  The brand has over 3300 registered partners in India and we are a 100% channel business driven company. The Fortinet Engage Partner Program helps partners develop the expertise needed to deliver digital transformation through customizable programs with business opportunity.
Best Practices to Maintain Cyber Hygiene
Shifting workforces from largely on-location to mostly or fully remote changed how companies do business. Even as organizations begin to look at bringing employees back to the office, many plan to maintain a remote or hybrid work model. With this in mind, CISOs must carefully consider the following three strategies when they secure these new hybrid environments – Establishing Establish Zero Trust Access (ZTA), Converging Security &Networking, and Considering Future Needs."
"With Dell's Project APEX, SMEs can make the most of their investment"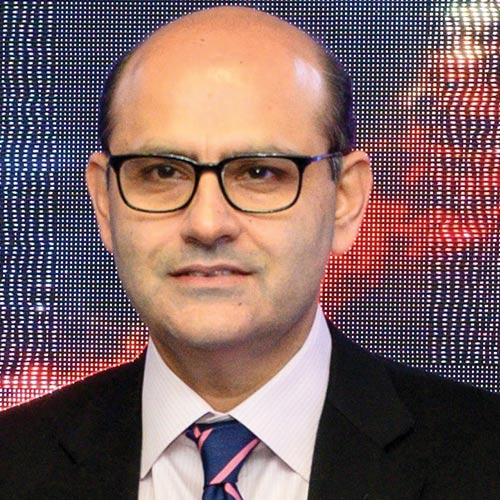 Anil Sethi 
Vice President & General Manager, Channels – India, Dell Technologies 
 "Channel partners are integral to Dell Technologies' overall success to deliver excellent customer experiences. We are committed to strengthen this ecosystem, with renewed focus and ample growth opportunities. We continue to listen to thousands of our customers globally and have introduced Powerstore focus, an extension to 20% front-end margin for Powerscale solutions including Isilon. To support our partners and customers with best-in-class infrastructure, we have launched 15+ models under PowerEdge and trained our channel partners to enable these solutions. In the recent Dell Technologies World, we also introduced Project APEX which is launched in select geographies and has attracted deep interest from our channel partners as they continue to see the success and the advantages of adopting this "as-a-service" model, in other regions.
India is currently in a hyper-transformation mode, becoming the tech-garage for the world. India's SME sector has effectively tapped into these demands of the industry and are constantly evolving to meet the requirements and grow while doing so. With the introduction of Dell's Project APEX, the SMEs can make the most of their investment and grow their businesses per the demand. At Dell, we are proud to be at the forefront of this transformation, working with almost all the leading organizations and enabling them with the right infrastructure for the future."
"We are committed to driving mutual success for both the company and our partners"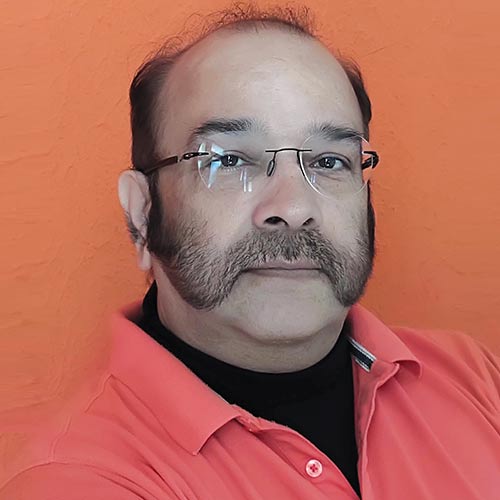 Anupam Nagar 
Senior Director, Strategic Partners and Alliances, Hitachi Vantara
"Partners are a critical part of our team, and we are committed to driving mutual success through a Predictable, Profitable and Pioneering Partner Program experience. The Hitachi Vantara Partner Program supports four business models for our partners to select from- Resell, Deliver, Create and Manage. We also made significant investments in rebuilding our Partner Connect portal that offers real-time access to valuable information and insights.  
Outside the space of our enterprise account, there was a large market where we lacked presence in the past. We have great products and solutions for this market and have now created a Commercial Segment separate from our Enterprise Segment which is completely partner-driven. This enables us to grow along with our partners and simultaneously allows them to generate new revenue streams. We also work closely with alliance partners who are some of the biggest players in the market. We carry their products as part of our price book allowing our partners to source them through Hitachi Vantara, optimizing their relationship into one single stream. This makes the process more convenient, integrated and ensures that they maximize their revenue."
"As a channel-driven organization, we focus on strengthening the digital and cyber resilience capabilities"
Saurabh Saxena 
Country Director - India, Micro Focus 
"Micro Focus strives to address every need of the customers and offer differentiated value propositions with the help of our partner ecosystem. We have introduced Micro Focus Partner Boost Program specifically in the Asia Pacific and Japan region to make collaboration with Micro Focus easier with high profitability in India. As a channel-driven organization, we focus on strengthening the digital and cyber resilience capabilities to allow flexible addition to the various channel programs. The Micro Focus Partner Programs includes portfolio adjustments, training, certifications, incentives, demand generation support, upselling and cross-selling opportunities for higher revenue generation and increased engagement scope with customers.
We have collaborated with the Government of India to take forth the vision of Digital India and work with more than 50% of smart cities projects in India. We are also present in large scale transformational Digital India projects such as BharatNet, State Data Centers and Statewide Area Networks, which help facilitate and improve Citizen Services under various programs. The scale that India presents today is tremendous – it provides us with a very interesting, complex, challenging digital blueprint, and Micro Focus is a part of this journey."
"Oracle continues to play a key role to help build a modern, digitally inclusive India"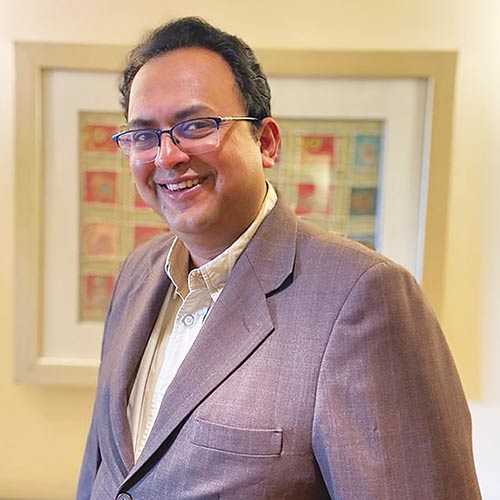 Sanjoy Mukherjee  
Sr. Director and Head-Technology Alliances & Channels, Oracle India
"We are very focused on helping customers gain more value from our cloud services and achieve their business goals. In this endeavour, our partners are essaying a key role. We have a clear go-to-market strategy and we work closely with a trusted set of committed, very competent partners. We have designed and rolled out a simple and clear partner engagement program - the Modern Oracle PartnerNetwork (OPN). It comprises three Cloud tracks: Cloud Sales, Cloud Services and Cloud Build tracks. We will continue to scale with our existing partners, spanning global SIs, ISVs, regional SIs, as well as resellers. 
Complementing Digital India
Oracle continues to play a key role, closely working with the Public and Private sector enterprises to help build a modern, digitally inclusive India.For more than 40 years, Oracle has helped public sector organizations around the world securely manage data, solve business challenges, and connect citizens and employees. The Ministry of Electronics and Information Technology, Government of India has empaneled our cloud regions in Hyderabad and Mumbai,as cloud infrastructure service providers, paving the way for central and state governments and government-owned companies nationwide to take advantage of our cloud services."
"Vertiv's channel partners are a crucial part of our overall supply chain"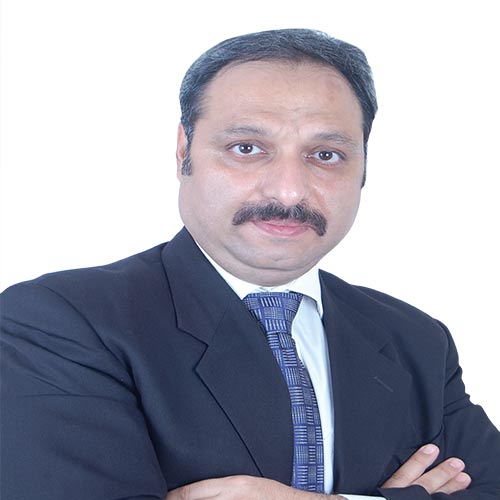 Sanjay Zadoo 
Country Manager, Channel Business, Vertiv India   
"As we continue to invest in technology, we are developing new customer connect programs to keep both customers and partners engaged and updated about Vertiv's offerings and any new developments. Vertiv's channel partners are a crucial part of our overall supply chain, and we make it a priority to ensure we support them continuously. Through our 'Vertiv Partner Portal', we provide them 360-degree support, allowing easy access to sales & marketing tools, product documentation, and other partner related information. We have also come up with an online solution configurator which enables each partner to select the most optimum solution based on individual customer's requirement. 
Complementing Digital India
In order to promote productivity, be more collaborative and operate from any location, we at Vertiv, have fully embraced and provided our employees with the latest modern digital tools and technology. As part of our digital transformation, Vertiv has moved core business applications to the cloud and to SaaS solutions with secure, remote access. With the rise of remote work routines, our usage of Microsoft Teams, video and collaboration technologies has allowed us to gain productivity globally."
"The goal of the Salesforce Partner Program is to help all partners grow and succeed"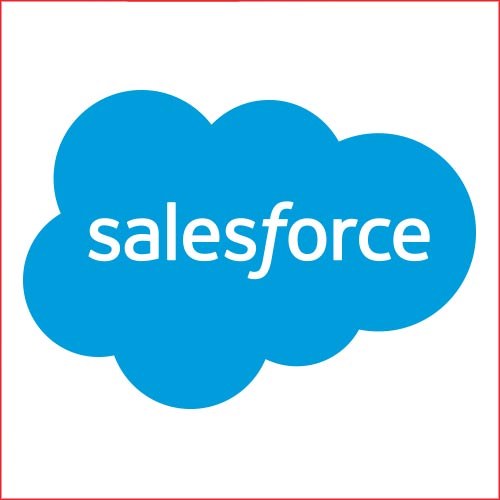 Amarendra Kumar 
Vice President - Alliances and Channels, Salesforce India   
"Salesforce has a partner program curated for everyone, no matter which industry or background. Partners are integral to our customers' success as they digitally transform. As a part of our partner program, every partner gets access to the Partner Community, where they can engage with Salesforce experts and learn to build a thriving business on the Customer Success Platform. The Salesforce Partner Community is a "one-stop shop" for education, enablement, and engagement. The goal of the Partner Program is to help partners of all sizes grow and succeed.
Complementing Digital India
We are committed to supporting the government's Digital India vision by digitally transforming businesses and redefining experiences, leveraging the massive cloud opportunity that the country offers. Salesforce is constantly looking for ways to innovate beyond our products and developing local innovations to help elevate the digital ecosystem in the country. Over many years, Salesforce has invested significantly in India, adding more jobs, expanding its office space and partner ecosystem to support its growing customer base. We continue to invest in expanding our employee presence in India, making the region a leading global talent and innovation hub for the company."
"Citrix is glad to be a part of the industry that is proliferating at a rapid pace"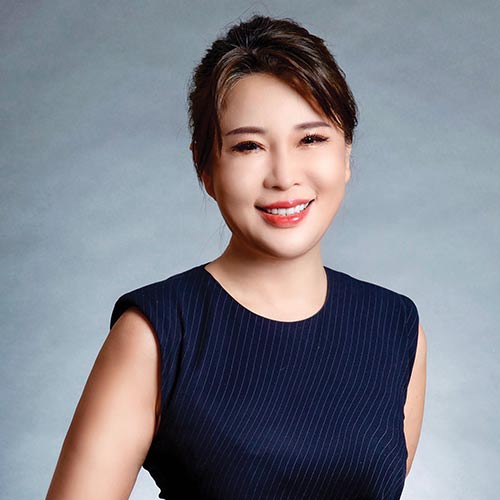 Kathy Chen  
Vice President - Channel, Asia Pacific & Japan, Citrix   
 "We at Citrix always aim to innovate and facilitate businesses with solutions that are forward looking. Our partner programs help explore trends and ideas from our experts and help expand business opportunities across markets. We have built strong bonds with our partners and customers by providing crucial insight into the high-quality products, strong financial rewards, enablement programs, and consistent sales support. Citrix Partner Success, our recently announced evolution of our partner program, will drastically improve operational efficiency and experience that partners need to succeed in a hybrid, multi-cloud world. We have also developed bespoke sales scenario toolkits that share real world examples of institutions, organizations and government departments who have faced those same challenges and implemented Citrix solutions to impressive and transformative effect.
Citrix is glad to be a part of the technology industry that is proliferating at a rapid pace and witnessing a whirlpool of opportunities. In line with the government's focus on the Digital India mission and its push for domestic products, we are focused on supporting our customers and partners with long-term strategic plans for their digital transformation journey and are committed to making digitization a reality for our customers."
"We communicate closely with our partners so that they are aligned with the customer requirements"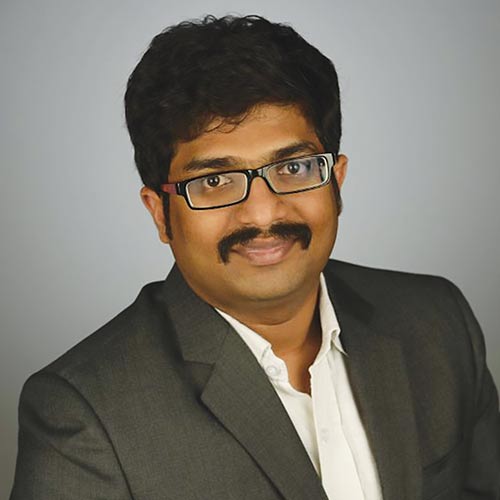 Anjani Kommisetti  
Country Manager, India & SAARC, Raritan & Servertech, brands of Legrand 
"During the pandemic, we realized quickly that we will need to communicate closely with our channel partners to ensure that they are aligned with the customer requirements, behaviour, and evolving IT landscape of India. We've been assisting our partners with business and product enablement with information through EDMs, white papers, or case studies. We have also conducted multiple and varied training sessions to help them understand product sales strategy remotely, and online Proof of Concepts (POCs) for our hardware and software offerings. Out test lab environments at partner locations allows them to demonstrate the look and feel of the product and provide customers remote access to our products and do a POC. 
Complementing Digital India
Digital India is all about enabling connectedness and it boils down to IoT. Today, increased bandwidth has allowed us to effectively assist customers with remote management of systems. Enabling sectors with digitized infrastructure is one step closer to Digital India mission. We are working actively to ensure that the government sector continues to offer services to other sectors such as healthcare, education, manufacturing, etc. to support India's growing digital economy."
"Nutanix Elevate program makes it simpler for all our partners to participate"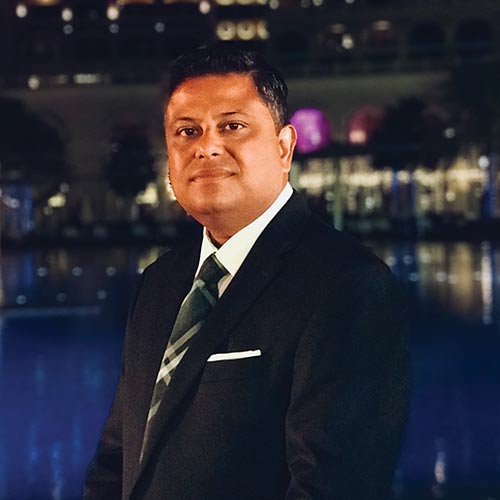 Ritesh Syal  
Head & Director, Channels & Alliances, India, Nutanix     
"The channel programmes of Nutanix empower partners to improve focus on customers by reducing complexity in their engagement. Our partner program, Elevate, was launched in 2020 and makes it simpler for our whole partner ecosystem to participate by providing a standardized set of tools, resources, and marketing platforms all accessible via the new Nutanix Partner Portal.  Partners are now able to map out their route to success in an intuitive and integrated way. Additionally, our Partner Support Centres (PSCs) in Bangalore and Kuala Lumpur ensure that our partners have the expertise and resources they need to meet changing client demands available anytime and reachable with ease.  
As our cities grow in size and complexity, they will require a modern technology infrastructure to maximise value for citizens. The Digital India vision is an integrated ecosystem with open technology architecture and a data-centric approach designed to increase efficiency and productivity, reduce clutter and duplication, and divert resources to front line services. Nutanix works with both State and Central governments in Tier 1 and Tier 2 cities to provide a data centric platform and launchpad for a Digital India."
"SonicWall is geared up with the Boundless Cybersecurity Model to address the new business normal"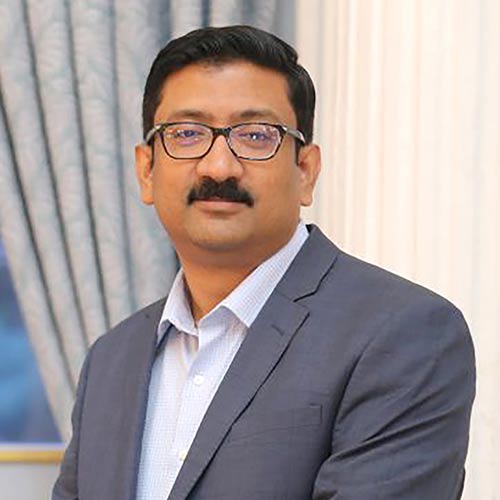 Debasish Mukherjee
VP - Regional Sales, APAC, SonicWall  
"We are living in unique times today wherein the pandemic has touched us all in every aspect of life be it personal or business wise. From the point of IT as an Industry, Covid has speeded up the digital adoption and transition to cloud at an unprecedented rate.
The current era of the 'anytime, anywhere business' is forever changing the shape of the IT and business landscape. The important question now is how organizations protect the integrity of their business when nearly 100% of their workforce is remote, everything is open and accessible, and breach is inevitable. We at SonicWall are geared up with the new Boundless Cybersecurity Model that help mobilize organizations for the new business normal while breaking free of the constraints of the past.
We have been very successful in bridging cybersecurity gaps for enterprises, governments, and SMBs worldwide by providing real-time visibility and enabling breakthrough economics. As an organisation, we are seeing double digit growth and exponential growth in our Enterprise business across geographies. We are confident that growth rate will further boost up post the markets open up in 2022."
"Poly has one of the strongest collaboration portfolios in the industry"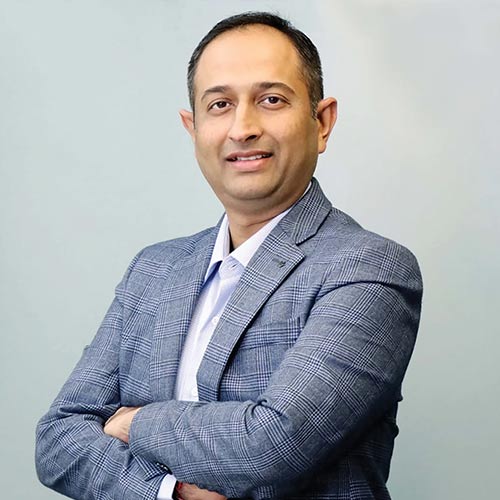 Ankur Goel 
Managing Director - Poly India and SAARC  
 "The demand for collaboration solutions such as enterprise headsets, audio, and video solutions is skyrocketing each year. Poly is in an exciting growth market and has one of the strongest collaboration portfolios in the industry. 
We work very closely with our ecosystems partners like Microsoft Teams and Zoom, and this gives us tremendous opportunities to provide customers with complete, comprehensive communication solutions in the market.
 
At Poly, distributors and partners have always played a very crucial role, and we consider them to be our extended arms. From my conversation with customers and industry experts, there is no doubt that the future of work is hybrid working, and Poly is the perfect partner that has all the solutions that customers require for a hybrid work environment. 
Over the next few months, we see tremendous opportunities for us and our partners to expand in the hybrid workspace, the SME market, and increasing our reach amongst the tier 2 and tier 3 cities of India as we navigate through the new world of work."
"We are ready for India's new digital era as the digital ecosystem service provider"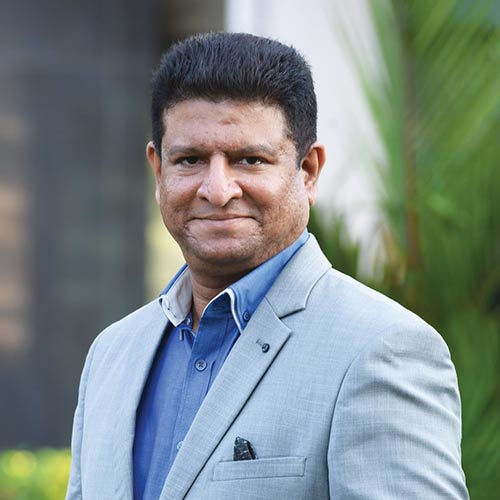 Sudhir Kunder   
Country Director, DE-CIX India  
"DECIX India has strengthened the ecosystem by providing robust, reliable and secure interconnection services to all the networks in India and SAARC countries. We ensured that our Mumbai and Delhi Datacentres are interconnected with DWDM implementation. During pandemic huge demand from ISP, CDN, OTTs players was observed and we enabled them with ONE business day peering ports upgrade services which stabilized the demand in ecosystem and a Win-Win situation for user and service providers.
We have also launched DirectCLOUD Service in India in collaboration with cloud partners Microsoft Azure Cloud, AWS Cloud, Google Cloud &Orcale Cloud on the Single Access Port Services.With consistent enhancement in the services and the ecosystem, DECIX Mumbai has become Asia Pacific's number ONE Internet Exchange in terms of connected networks amongst 153 Exchanges in 29 Countries.
Complementing Digital India
DECIX India is responsible for building 4 Exchanges, 15 Data Centres, 450+ Connected Networks (CDN, Internet Service Providers, OTT, Social Media, Telecom, etc.).We are ready for India's new digital era as the digital ecosystem service provider for all segments - OTT, Auto, Edutech, Fintech, Gaming, BFSI etc."
"Our mission is simple - to provide a one-stop-shop for all our customers"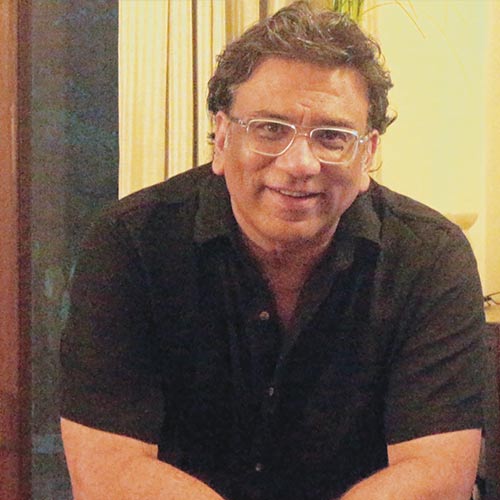 Sanjay Motwani  
VP - APAC, Business Head, Legrand Data Center Solutions    
"Legrand has been in the data center space for many years now, through its various brands such as Raritan, ServerTech, Numeric and of course, Legrand itself. We have been, until some months ago, operating as separate entities but approaching the same set of customers. That's when we realized that for from the customer point of view, it would be prudent to house all data center brands under one entity – Legrand Data Center Services. Our mission is simple - to provide a one-stop-shop for all our customers for the entire suite of data center products and services. 
The concept behind this assimilation is to build a team that has one identity, one positioning, and one strategy working towards providing the best solutions to our customers. And that applies to our channel partners as well. Ever since we launched Legrand Data Center Solutions, we have identified partners who can scale up seamlessly and are willing to add new products and technical expertise to their existing portfolio. We have also been providing them with regular product and skills training to help transform themselves as 'Supersystem Integrators' and approach customers with a service-led revenue model."
"Strengthening the channel ecosystem is pivotal for our business"
Pramod Sharda   
CEO - IceWarp India and Middle East  
"Channel partner helps in creating overall brand awareness amongst fresh audiences and further serving direct sales as well. Hence, strengthening the channel eco-system is pivotal for any business. We choose our channel partners wisely; those aligned with the company objectives, as the partner landscape in any industry impacts buyer's journey at every stage. Talking about our channel partners, they provide real value to organizations helping in offering secure workforce communication and provide additional training and marketing support to ensure a smooth process in the business.
 
Complementing Digital India
By adopting digital technology, India is already on its way to becoming a digitally advanced country since the Prime Minister Narendra Modi launched the Digital India Initiative. However, the pandemic has given a strong push to the same. In India, we have been present here for the last 5 years and since then have been helping numerous Indian companies within BFSI, Pharma & Healthcare, Manufacturing & FMCG, BPOs and Retail sector to sail through the collaboration challenges. And even in the COVID-19 crisis, we are moving ahead by offering secured and seamless team collaboration and email solutions while continuously upgrading our platform."
"We are investing considerable resources to build our channel infrastructure"
Jithesh Chembil   
Head Channels, India, Pure Storage   
"As a 100% channels-centric company, finding the right channel partners is essential for Pure Storage. We are investing considerable resources to build our channel infrastructure. Recently, we made enhancements to our partner program to provide our partners with increased incentives, marketing, support, and training solutions. Pure also announced the availability of the new Pure WaveMakers program to reward Pure's partners who are leaders in solution selling, training and sales. 
We also launched a new Partner Portal to provide the latest sales and technical resources, training, personalized marketing campaigns, a digital asset library, social selling content and more, all at the partners' fingertips. Pure also expanded the Pure Sizer Tool, the platform used for all FlashArray//X sizing activity that highlights recommended configurations and provides additional models to consider based on Pure1's backend analytics. 
Last but not least, we evolved our training resources to meet the partner's needs and enable them to grow their knowledge with the portfolio. We believe our technologies are critical for organizations as they embark on digital transformation. Although our solutions are targeted at larger enterprises and service providers, our partnership with MSPs means we are also able to reach smaller companies."
"We serve all our customers in conjunction with our channel partners"
 
Sunil Sharma
Managing Director - Sales (India & SAARC), Sophos
"For Sophos, the channel ecosystem is an important integral part of our business. All our business is conducted through the channel partners and we serve all our customers in conjunction with them only. The training modules under Sophos' Global Partner Program enables partners to be responsive to the changing needs of today's cybersecurity. To enable our partners, Sophos provides certification for each important role: Certified Sales Consultant, Certified Engineer, Certified Architect, and Certified Technician.
Complementing Digital India
Sophos helps organizations to make their digital transformation secure in a few ways. First, we provide companies with products that prevent threats and unwanted software from infecting your devices and networks. Next, we provide a managed service like Sophos Managed Threat Response (MTR) that continuously monitors customer environments for those that don't have a security team, and a Rapid Response team to help companies who find themselves under active attack. Lastly, we provide insight into current threats and adversary tactics, and advice on how to best protect yourself through our various outreach channels."
 
"Schneider Electric has led from the forefront in utilizing new and emerging technologies"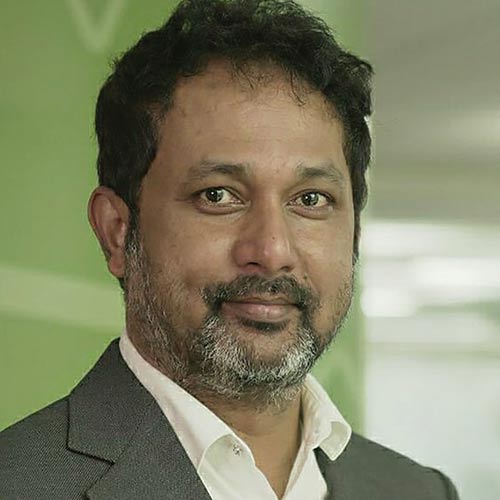 Swarup Das
Director, Channel Business - Schneider Electric India
"At Schneider Electric, we have a strong channel ecosystem for IT solution providers and IT resellers through our unique and all-encompassing mySchneiderApp and portal which renders a personalized digital experience. Through this platform, we aim to deliver exceptional customer experience and satisfaction as well as a composite digital experience that helps in their business growth and fulfilment. Our leading programs like Pass2Partner, Partner Opportunity Management, Configuration Tools, Digital Training, Certification, Loyalty Programs, and Marketing Concierge Service among others are unique industry-leading resources.
Complementing Digital
Schneider Electric has led from the forefront in terms of the utilization of new and emerging technologies. Our IOT power EcoStruxure architecture provides a completely digital experience to our partners and our customers. Sustainability is at the core of our DNA and we integrate it through digital transformation thereby aligning ourselves to the Digital India Mission. Our commitment is to extend Sustainable solutions across our technology, our value chain, our business model, and our culture."
"Tenable's MSSP portal empowers partners to build vulnerability management services in the cloud"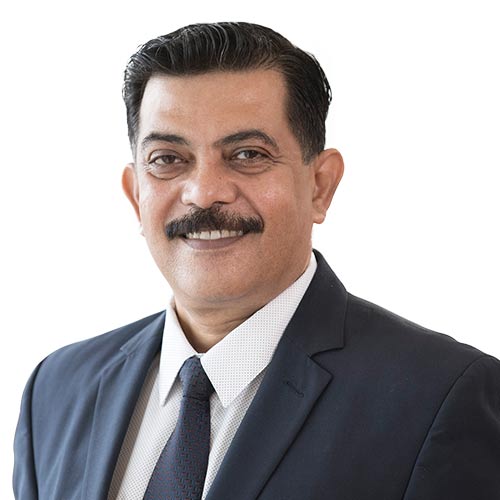 Kartik Shahani
Country Manager, Tenable India 
"Earlier this year, Tenable enhanced its MSSP portal to supercharge partners' cloud-based vulnerability management offerings with Tenable.io. The updated portal enables MSSPs to self-provision and self-service their own Tenable.io instances, up to 1,000 assets, empowering partners to build and launch vulnerability management services in the cloud within minutes. We also announced Tenable.ep, the industry's first, all-in-one, risk-based vulnerability management platform designed to scale as dynamic compute requirements change. Most recently, Tenable announced the availability of Tenable.ad to secure Active Directory environments and disrupt one of the most common attack paths in both advanced persistent threats and common hacks.
Complementing Digital India
The Indian government's focus on increased digitisation of government services requires a complex mix of digital computing platforms and assets. Digitisation enables easy access to government services but it also increases the potential of cyberattacks. Tenable's Cyber Exposure platform uniquely provides the breadth of visibility into cyber risk across IT, Cloud, IoT, OT and AD environments and the depth of analytics to measure and communicate cyber risk in business terms to make better strategic decisions."
 
"CP caters to the varied security requirements of millions of users across the country"
Aditya Khemka  
Managing Director - CP PLUS      
"Even with so many uncertainties surrounding humanity lately, the industry has noticed a golden period where growth has surpassed precedent levels. As much as it has been a result of CP PLUS being an instigator for introducing new technologies to the Indian market, much of the credit for the overwhelming fame CP PLUS enjoys goes to the brand's dependability and to the growing partner base. Channel Partners have always been the most intrinsic part for CP PLUS and to enhance partner relations and to provide them with a reliable medium to transact with the brand while supporting them with greater convenience, CP PLUS has also launched the CP Partner Platform along with many applications that are hugely beneficial in the surveillance sector. We have established the best-in-class infrastructure and immaculate company culture to extend our uninhibited support to our partners, forever and always.

CP PLUS, as a brand, is dedicated to continuously offer more and more new and proficient solutions that cater to all the varied security requirements of millions of users across the country. Being a well-trusted brand with quite a deep understanding and know-how of the security and surveillance needs of the rapidly changing time, CP PLUS stands un-rivaled when it comes to conceptualizing customized and best-suited solutions for the security troubles of corporates and public enterprises as well as educational institutes and entire smart cities. CP PLUS is today more than 10x bigger in size and volume as compared to other Indian brands in the surveillance industry, thanks to our technology, product quality, service, customer connect, reach, manufacturing ability and among other things.

Our wide range of comprehensive solutions and products is monitoring millions of locations across the globe in diverse geographies, from highly sensitive defense locations, government buildings, vital infrastructures of transportation, hotels, hospitals, educational institutions, shopping malls to homes, and even streets with a highly satisfied customer base. Subsequently, CP PLUS has secured railway stations, airports, police stations, courts, and monuments across the country, apart from umpteen private sector verticals.

There are many new and relevant technologies that we have developed recently, and which are doing great in the market and have shown how along with the nation, we can achieve mutual success. The changed scenario has brought on changing demands and to meet them, we have launched those solutions which have immediately proven to be quite beneficial for the current time. By understanding the rapidly changing as well as challenging needs of the time, we come up with unparalleled products that are affordable and have been designed for sustainable use. Our innovation capabilities and the latest technologies coupled with value-added services show the difference. Our continuing and dedicated investments towards designing and developing more and more proficient solutions is also the reason behind our rapidly rising market share. We will always remain dedicated to enable customers to gain more value and effectively secure their property.
Complementing Digital India
In the entire surveillance industry, the CP PLUS manufacturing facility is the largest CCTV manufacturing plant outside of China in the world. In line with the vision of Atmanirbhar India, we have achieved absolute localization and indigenization of our production process and in just a short span of time, we have become able to produce 1 million units of surveillance devices every month. 
By 2022, CP Plus is investing further into a new manufacturing plant which will be Top 3 in the World by far in Kadapa district, Andhra Pradesh. This new facility will have the capacity to produce 3 million units per month, with a further scalability to 6 million units on a monthly basis in the coming 5 years. We stand committed to the vision of our Prime Minister, and we are already doing Complete-Knockdown (CKD) manufacturing for 98% of our devices in India."