People are the most valuable assets, and the success of a company is majorly dependent on their workforce being successful. Hewlett Packard Enterprise's engagement with the workforce has strongly positioned itself as the People's Company. Hewlett Packard Enterprise has transformed from a Channel Favorite Company to a Truly People's Company. This is evident with the present and ex-employees who have served/are serving the organization for a very long time. There are several leaders who have already completed 25 years of service and are still going strong.

 
The leadership of Hewlett Packard Enterprise believes that nurturing their people is critical to their growth. HPE lets their employees know how valued and important they are to their success – in actions as well as in words. VARINDIA got the opportunity to interact with the comrades of Hewlett Packard Enterprise on how their employees feel about the company.
"We don't just help our customers meet their environmental, social, and governance (ESG) goals; we continue to push ourselves and our entire industry forward by improving upon our own. This year we set a new and more aggressive climate ambition to become net-zero across our value chain by 2040, including the use of our products, backed by a clear roadmap and targets. While the transformation ahead is formidable, we are committed to help our customers, suppliers, and our communities successfully transition to a zero-carbon future.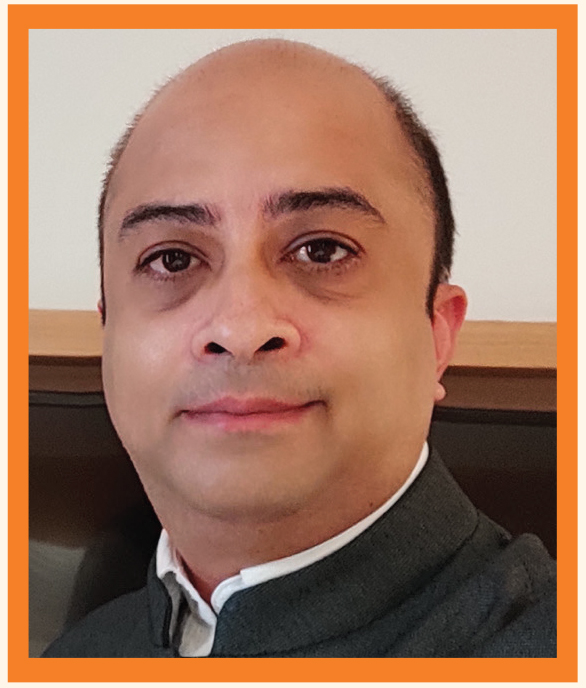 Sailesh Menezes, Sr Dir. & Head of HR, Hewlett Packard Enterprise India
 
Our approach is to maximize IT compute and storage capabilities while minimizing power, cost, and resource demands. Combined with optimized software, this approach provides our customers with improved efficiency and cost savings.

The HPE approach to IT efficiency includes -
•  ENERGY EFFICIENCY: Enabling enterprises to do the most work with the smallest amount of energy possible. This can lower the GHG emissions and energy costs of HPE customers, as well as our own Scope 3 emissions.
•  EQUIPMENT EFFICIENCY: Improving operational capacity by maximizing compute and storage capabilities with fewer IT assets. More efficient IT infrastructures with high performance and utilization levels translate into significant costs savings from saved hardware and reduced software license and maintenance agreements costs.
•  RESOURCE EFFICIENCY: Eliminating unnecessary support equipment and personnel requirements. For instance, cooling systems can account for nearly half of total electricity usage in data centers and thus require tailored strategies that reduce cooling needs, implement containment methods, and/or use naturally generated cooling sources.
•  SOFTWARE EFFICIENCY: Using software to optimize performance and to make every system smarter and more self-sufficient. Software efficiency can reduce the energy consumption associated with CPU resources and, with the propagation of artificial intelligence and machine learning, can identify the most efficient performance state for IT equipment in real time."
Som Satsangi
SVP and Managing Director, Hewlett Packard Enterprise, India
"Completing 25 years at Hewlett Packard Enterprise has been a professional milestone of a very fulfilling and enriching journey. The culture of HPE is the glue which binds us all together. A people-centric, open culture empowers us to bring our best to work every day. The mentors, leaders and team members have all been encouraging and supportive over the years. As I pause to look back at the fond memories, priceless learnings and growth opportunities this organization has offered me, I am already excited and looking forward to the next financial year at HPE."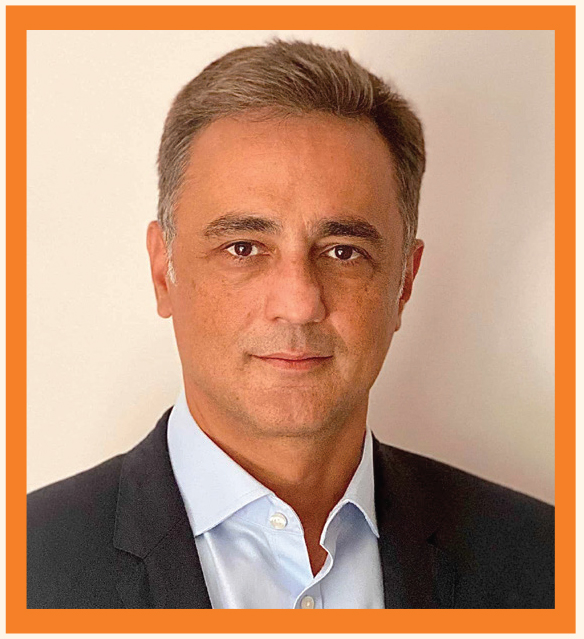 Amer Warsi
Director Channel, SMB & Ecosystem - HPE India
"It has been an extremely exciting and enriching journey of working with HPE for a quarter of a century. I take great pride in working for a company that has stayed true to its purpose of advancing the way people live and work. Working at HPE has enabled me to experience the highest levels of integrity, quality, and work-ethics. I am incredibly thankful to all my mentors, colleagues, leaders and to our employees, whose support, hard work, and dedication have made this possible. It has been a great ride and I look forward for continuing this journey for many more years."
Vikram k
Senior Director, Industry Verticals - Hewlett Packard Enterprise
 
"Right People do matter to the company. Perhaps the success of a company and its people are inter-twined. One really needs to believe they are a force for doing good and then irrespective of the area of transformation, contribution is a continuous virtue - to the company, society, transformational project and professional evolution.
 
The success of anyone is how successful your customers are and how responsive you have been with them. These roles are based on responsibilities that you accept to discharge and over time customers, from being just professional acquaintances have become friends whose children's weddings, special occasions and so on are celebrated together. Without them we don't exist. Many customers sent in videos on my own evolution with them and my consultative abilities to their business problems - for the 25th year anniversary. These were touching!

My daughter who is a budding Economics Graduate can't relate to the single company tenure but my wife who is a HiTech consultant with a super large system integrator understands. After acceptance of a responsibility - there isn't a firewalled difference between personal and Professional life as explained earlier.

I often mention our founders Bill and Dave are worthy of veneration. The world as you mentioned in transforming and a company that's kept transforming for 80 years will continue to do so with innovation at its heart and everything as a service."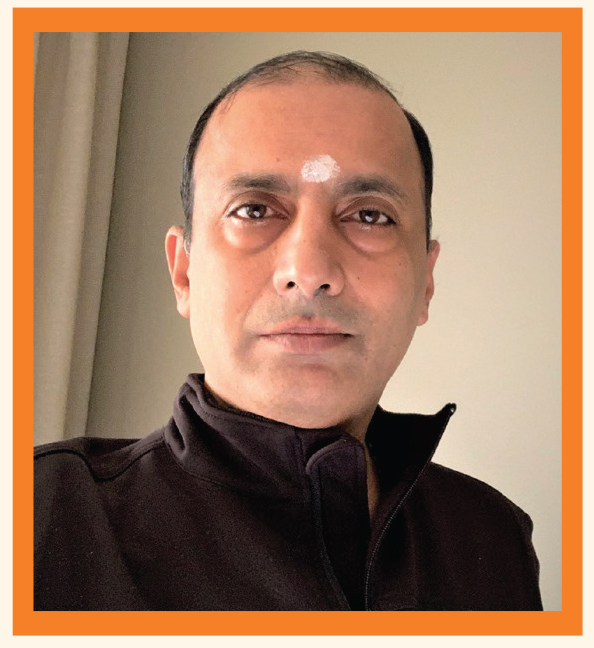 Prakash Krishnamoorthy
Director - Aruba India
"Nations and Companies have been in the forefront of pursuing a digital journey. We at Aruba are seeing the CIO Priorities around CLOUD, MOBILITY and IoT and workspaces are increasingly becoming hyper-aware. In India we are seeing the winds of digital transformation in public spaces, health care institutions as well as in managing and monitoring environmental factors for improving agriculture practice as well as for things like air pollution etc. Today we see our customers create truly innovative use of digital technology and bringing in gains of automation, agility, security and situational awareness all of which create value for the customer and society.

This organization is built on a culture where work – life balance is considered an integral part of the day. The HR policies and practices support skill development, internal transfers, opportunity to make bold changes in careers internally from sales to product management to distribution to alliances and they support with all needed resources, encouragement to make these decisions become successful decisions. Because of the work life balance and associated initiatives the employee is put to less stress, able to maintain higher levels of productivity and I see this at work amongst colleagues and on the personal front too. This is an organization that values people and their contributions and rewards people for the value they bring to the business and recognizes the years of service. So it is a happy and good feeling.
 
As we navigate the industry, we want to help customers and thereby drive revenue streams. Through the use of Aruba Central and AIOPS to deliver the most modern network experience to the customers in a manner where he consumes technology and focusses just on business is what I am personally looking forward to leading in the coming year and contributing to accomplishing this vision of our CEO."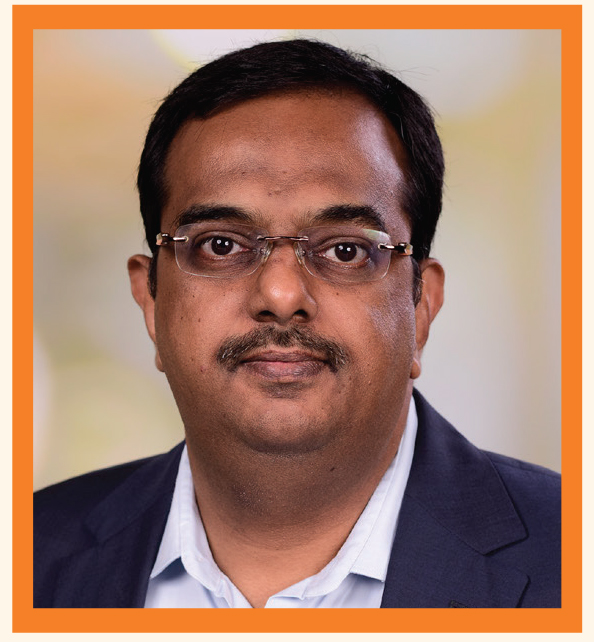 Sandeep Pendharkar
Senior Director and General Manager, HPE Services, Software and Consumption
Sandeep Pendharkar serves as the Senior Director & General Manager for HPE Services, Software and Consumption. He is responsible for the PnL (Orders, Revenue, Gross Margins) for HPE Services business across various segments and sales motions. This includes Greenlake Cloud Services, Software, Advisory & Professional Services and also the Operational Support Services. For a brief period, he also led the Pointnext Services for the new HP Enterprise Group across both Direct and Channel Motion. During this time, he also started working on the long term Strategy Plan for evolving Services Business for HPE.

Sandeep has been working with HPE since the last more than 25 years and has had the priviledge of working with many customers in India across their IT deployment maturity journey around Hybrid IT, Cloud, Analytics, Consumption Services, and Integration Services around Platform Modernization. Having first started his career with HCL Hewlett Packard as a Key Account Manager, Sandeep has come a long way.
 
With an Industry experience of three decades in the IT Industry, Sandeep has taken up a variety of roles around Product and Services selling across India geography and spanning various industries like Process Manufacturing, Banking and Financial Services, Telecom & Healthcare and is currently managing the Pointnext Sales organization in India since the last four years.
See What's Next in Tech With the Fast Forward Newsletter
Nothing to see here - yet
When they Tweet, their Tweets will show up here.