Data centers are at the heart of the world's growing technological focus and continue to experience physical transformations of their own. The global data center services market is estimated to reach $228B by 2020.
The global data center market is dominated by the Americas with 40% of market share or $68 billion in investments, followed by Europe and Russia together at 32% or $54 billion. The APAC market is growing rapidly with a 25% market share at $42 billion and the Middle East and Africa region hold a 3% share with nearly $6 billion in investments. The Asia-Pacific has the explosive digital needs of emerging economies with huge population such as China, India, and Indonesia. Specially, China and India stand to exploit the market the most and fuel the growth in APAC. 
Datacenter growth in India
The India Data Center market size is projected to reach USD 1.5 billion by 2022 and growing at a CAGR of 11.4 percent. The market growth is driven by deeper internet penetration, increase in digital data traffic, public cloud services, and higher expected growth for IoT.
A report by MarketsandMarkets estimates that the Indian Data Center Market size will reach USD 1.5 billion by 2022 from USD 1.0 billion in 2018, growing at a CAGR of 11.4 percent. This will be majorly driven by growing data storage demands of IT & Telecom and BFSI sectors, and global IT giants with operations in India. 
IT & Telecom is the top industry vertical with most of the data center development, followed by BFSI. With the world's largest democracy with 1.4 Billion population,India's data economy provides endless opportunities for citizens, businesses, markets, politics, culture, sports and entertainment. India has robust domestic data consumption and a variety of other enormously positive indicators that will help it advance toward a data-driven economy. 
NIC, under the Department of Information Technology of the Government of India, has spearheaded the e-Governance drive in the country for the last three decades, building a strong foundation for better and more transparent governance and assisting the government's endeavour to reach the unreached. NIC has set up state-of-the-art National Data Centres at NIC Headquarters, Delhi, Pune and Hyderabad and 30 small data centres at various state capitals to provide services to the Government at all levels. These Data Centres combine round-the-clock operations and management of systems with onsite skilled personnel.
With the increased expectations from citizens for online services and the number of e-Governance Projects being launched by the Government, the Data Centre requirements are growing exponentially. 
The Indian government has also launched MeghRaj cloud to accelerate its G2C services delivery. Under the scheme, many national data centers and state data centers have been built and many are being built in various states, such as Maharashtra and Madhya Pradesh. 
The Government of India, in its recent budget has also emphasized the importance of creating a cloud warehouse that will safely store an enormous amount of data. With the current investment in the Datacenter infrastructure business by numerous companies, this would further enhance India's market share in the Global and APAC markets, making India an attractive destination for the Datacenter business in the region.

Additionally, there are large investments observed in verticals like Highways, Railways, Ports, Airports, Industrial Corridors, Smart Cities, etc. For setting up such massive projects, a considerable investment will be required in upgrading basic infrastructure as well, while paving ways to govern these mega projects by Datacenters.
Proximity to fibre landing stations is an important element of a data center infrastructure. Another major reason is a reliable power supply. In India, we are witnessing high investments from local and global companies in cities like Mumbai, Bangalore, Hyderabad and Chennai.
Telangana is growing at the fastest CAGR of around 19% during the forecast period, with Hyderabad being the major city for data centre operations with a presence of over 10 facilities in the Indian market. Mumbai is the prime focus of data center developers in India with more than 20 percent of market share, followed by Bengaluru. Mumbai is the hub for facilities deployment by major companies such as AWS, Microsoft, Alibaba, and Google in the Indian market. All government-owned companies in every industry vertical have their data centers located in Mumbai and Bengaluru.

Factors influencing the growth of data centers

The mass adoption of smartphones, 4G, broadband, etc. by end users, adoption of cloud computing, big data, AI, etc. by Indian enterprises, increasing number of interconnected devices due to IoT, etc. along with the government's focus on digitization under the Digital India scheme and rising social media consumption and IT penetration in the country has led to the growing need for data centers in the country. Further, the need for high-performance infrastructure will lead to the growth of rack density to an average of around 8-10 kW in the India data center market. 

Also the Govt Initiative of localizing the Personal data will be a real booster for the data center industry. India is coming up with a data privacy and protection bill and draft e-commerce policy that enforces the storage of critical data within the country. In addition, in the last two years, enterprises, both IT and non-IT, have migrated to cloud and adopted newer technologies such as AI and IoT. This has also increased the demand for data centres in the country.

India is experiencing a technology and start-up boom like none we have seen before. The Government of India insists that all multi-national companies with customers (and consumers) in India, need to keep a copy of consumer data on local servers within India. Moreover, the Reserve Bank of India has mandated all payment firms should store their data in India. All the social media companies, payments and wallet services, credit card companies, e-commerce sites, and other online services that operate overseas but have Indian customers will need local data centres.Companies such as Whatsapp have made arrangements to store the data for its payment service in the country.The Regulatory impetus for payment data to be stored within India will thus be another major factor driving the exponential growth. The initiatives also acting as catalysts are Digital India, Start - Up India, Jan Dhan Yojana, AADHAR, Mobile Penetration, and Smart City. 

eCommerce and proliferation of online marketplace in India has driven the market for colocation datacenters in India and is expected to drive the market in the coming years as well and secondly, higher adoption of technology by SMEs in every sector combined with stringent government regulations will also spur the demand for more datacenters in India. 

One of the key characteristics of the telecom & IT sector needs to deal with high volumes of data on a daily basis. Such data is conventionally stored on servers in large scale data centers.

Another driver for data center demand is the entry of international cloud-based service providers as well as consolidation of domestic players.  DigitalOcean, the 2nd largest cloud hosting provider in the world launched its data center in Bengaluru, with an investment of $5 mn and is likely to increase its India investment in future. The one in Bengaluru is a collocated data center, hosted by Netmagic Solutions. It employs SSD storage (solid state devices or flash memory storage), and not hard disks.

NTT Com-Netmagic Solutions on its part will also expand its data center network in India. The data centre in Mumbai is already under construction and will be operational by June 2020. The company is looking at Chennai and Navi Mumbai for setting up two more data centres. The company so far has set up nine centres across Mumbai, Bengaluru, Chennai and Noida, and is growing at a CAGR of 30 percent. NTT, the parent company, has so far invested over Rs 2,700 crore for datacenters in India from 2014 to 2018, and there would be more investments coming in for its upcoming hyperscale datacenters.

CtrlS Datacenters is in the business of managing complete IT infrastructure & applications of enterprises, colocation, Disaster Recovery and Business Continuity Planning. The company is addressing all these demands by adding 5, 00,000 sq. feet of Tier 4 datacenter space across major cities in India. It is all set to pump in additional ₹2,000 crore to set up three new data centres. The new data centres in Mumbai, Hyderabad and Chennai would cater to the increasing data localisation demand from the government.

ESDS, which has two data centers in India (one in Mumbai and another one in Nashik)has a very strong Cloud platform that takes care of redundancy on the IT Infrastructure level. ESDS chose to invest in building a highly secure Network and isolation of IT Infrastructure to guarantee 100% secure cloud hosting environment for its customers, with all datacenters connected by 10 Gbps backbone network. 

Alibaba, the global cloud giant has set up its first data centre in Mumbai, collaborating with existing Cloud Service Providers (CSP) in India to set up its second data centre in India.

To support the massive customer demand for cloud services in the country, Oracle is the latest company to have announced the opening of its Gen 2 Cloud region in Mumbai, with plans to open another region in Hyderabad next year. This aggressive expansion is in line with Oracle's plans to add 20 new Gen 2 Cloud datacenters globally by the end of 2020. Now, customers and partners in India can harness the power of Oracle Cloud and leading services like Autonomous Database to unlock innovation and drive business growth.

Besides, many global giants into the data center business are eyeing to enter India, which includes names like Equinix, an American multinational company headquartered in Redwood City, California that specializes in internet connection and data centers. 

Colt Data Centre Services is another company coming to India and planning to open a hyperscale campus in Mumbai in 2020, with power capacity of up to 100MW. The company has acquired land and secured a "substantial" high-voltage utility feed of 150MVA. The facility is expected to become operational in the second half of 2020, with Colt DCS claiming it to be the first "main-stream western" data center operator to enter the Indian market. Colt DCS owns 17 carrier-neutral data centers across Europe and manages a further seven in the Asia-Pacific region.

However, power failures in data centers can lead to massive loss of data, business disruptions, revenue loss and decrease end-user efficiency.  
Datacenter vendors & their growth mantra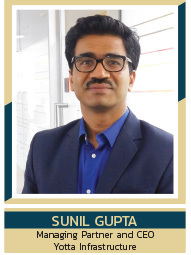 Yotta is introducing Hyperscale, Integrated Data Center Parks for the first time in India. Says Sunil Gupta, Managing Partner and CEO - Yotta Infrastructure, "Our proposition is to offer practically unlimited scalability for data center requirements at the same site. Our campuses across Chennai and Maharashtra will be spread over 50 acres, offering 11 DC buildings with 60,000 racks.At this scale, we'll be able to cater to the growing requirements of hyperscale cloud providers who need to set up their grids in India, and also meet the requirements of enterprise customers with our full suite of data center services including managed IT services, multi-cloud services, connectivity and security services."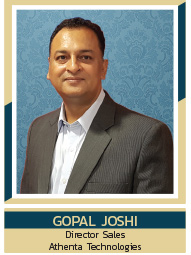 "In India, Datacenters are sustained by the optimistic sentiments in Government projects such as Digital India, Make in India and Smart Cities. Datacenters are the focal point of their organization. Any kind of interruptions in a Datacenter can lead to a tremendous loss for the organization. It is thereby imperative to have an end to end management of Datacenters by breaking the silos between IT and Facilities, while still managing their interdependencies," observes Gopal Joshi, Director Sales - Athenta Technologies.
Driving with the vision to cater to the needs of the nation Athenta has introduced its Datacenter solution, the DCEYE provides IT Service Management (ITSM) that manages the IT tools and applications, inventory, service lifecycle, and monitoring performance, of all assets in the DC; Datacenter Facility Management (DCFM), managing the Interdependent electrical network along with HVAC, UPS's, DGSET's, Rack's, iPDUs, etc. effortlessly.

Over the last few years, technology and innovation has revolutionized the way companies conduct business. Technological advancements and business's growth are interrelated. Data center is one such industry in which bringing intelligent components is extremely important for DCIM Integration and which is very much required to manage the DC with in fingertip. "Understanding the significance of data centers, NetRack offers complete range of products for the industry. The solutions include Intelligent Rack, Intelligent Rack Security, Intelligent Containment, Intelligent Power & Intelligent Cooling and DCIM solution," says Ravi Raj U, Brand Head & Director – NetRack.

As the 'Architects of Continuity', Vertiv collaborates with its customers to deliver reliable, safe, and uninterrupted operations. What drives it forward is the fact that cloud computing is now slowly moving towards the edge. There will be a need for reliable infrastructure to support this ever-increasing demand from consumers.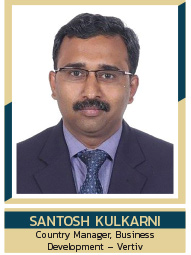 "To address the growing demand, we have streamlined our operations, offerings and strategies to be more focused on customers, with reduced response times, faster development of new solutions and improved services. Our portfolio of power, cooling and IT infrastructure solutions and services extends from the cloud to the edge of the network and are able to work in complex situations and address critical power needs," says Santosh Kulkarni, Country Manager, Business Development – Vertiv.

He further continues, "Earlier this year, we launched 'Vertiv Xpress – Partner Drive', a partner focused initiative to showcase the latest Vertiv technology solutions to our partner network and customers in India. Through the year, we plan to cover approximately 130 business partner locations and as part of our ongoing commitment, we hope to engage with more customers through these events and showcase our cutting-edge technology and solutions."

ESDS Software Solutionmanages to save over 30% of its cooling cost through highly innovative solutions. Through its state-of-the-art facilities across India, ESDS provides colocation services as its data centers host mission critical IT assets which are secure and backed by exuberant support.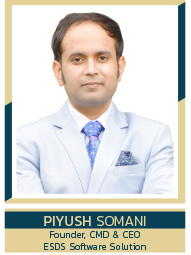 "Additionally we offer disaster recovery services across multiple data center sites in India," says Piyush Somani, Founder, CMD & CEO - ESDS Software Solution. "We globally house more than 7000 physical servers and 25,000+ virtual machines.We are hosting over 2 Million web portals from our different community Cloud offerings in India. Over 32% of India's population, which is 370 Million Indians are connected on our variouscommunity clouds like Banking Community Cloud, Government Community Cloud, SAP HANA Community Cloud including Public Cloud.Our eNlight Cloud technology reduces compute consumption by 70%, which helps us to significantly reduce our Carbon Footprint compared to any other cloud service provider in India. Further, we have designed and built all our data centers as per Green Building Standards and all our data centers are highly energy efficient when compared to any other data centers in India. Our power consumptions when compared to our size of operations is 50% lesser than our closest competitor."

Further explaining about the current datacenter market in India, Piyush says, "Due to growing digital needs in India, we are now the second largest market for data center infrastructure and second-fastest-growing market in Asia-Pacific after China.  Indian was a $4.5 billion data center market in 2018 and is projected to reach $7 billion by 2020, as large metropolitan areas like Mumbai, New Delhi and Chennai are the focus areas of investments. In 2018, India had a data center capacity of 10.9 million Sq. ft and it is projected to reach 13.4 million Sq. ft in 2019."
"Most of the demand coming currently is geared towards cloud, as clients are clearly looking for speed of delivery and an OPEX model. Given this market scenario, we have several products around cloud offerings. This includes As a Service solutions, namely Security as a Service, Back up as a Service, Disaster Recovery as a Service,Containers as well as several other customized IaaS and PaaS solutions," says Kalyan Muppaneni, Founder & CEO - Pi Datacenters.
And thus…
The captive model of data center in India is being overtaken by colocation model at a significant rate. It is expected that the consolidation of data centers will cannibalize the captive data center market, and colocation market will grow exponentially keeping in view that the outsourcing of data centers will help reduce the operating cost significantly for the clients.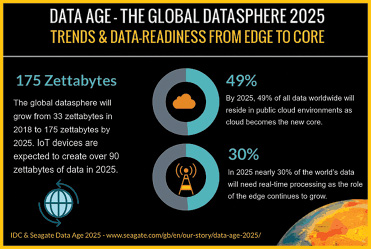 India's colocation and hosting market will generate almost $2 billion in annual revenue by 2019, up from just $1.3 billion in 2016, with most of the growth focused on the metropolitan centers of Mumbai, Chennai, New Delhi and Bangalore. In terms of colocation data centres, certain regions do have advantages over the others, based on power reliability, space availability and seismic characteristics. Along with this, we will witnesslarge data centers emerging in the western and southern states of India. Additionally, edge data centres are well spread across India and we are observing a spurt in demand across regions.

Moreover, the current trend shows that with people moving away from capex to OPEX models, colocation is growing significantly, compared to captive data centers. 
See What's Next in Tech With the Fast Forward Newsletter
Nothing to see here - yet
When they Tweet, their Tweets will show up here.