Technology continues to change our lives in subtle ways. Disruptive technologies dramatically change the way consumers, businesses and industries operate. Technology advancements such as AI, robotics, nanomaterials, biotech, bioinformatics, quantum computing and the Internet of Things (IoT) are transforming the world. People are adopting new and easy ways such as social media including Facebook, Instagram and many indigenous technologies to connect with the digital world. Digital technologies such as mobile, social media, smartphones, big data, predictive analytics and cloud are fundamentally different from the preceding IT-based technologies. Disruptive technologies provide opportunities for startup companies to gain a significant foothold in existing industries.
New advances in technology are still disrupting our lives in many cases for the best. Note that some of them are already in place, but they are still evolving and changing at a rapid pace, meaning the impact of these advances will only amplify. A disruptive technology has the potential to replace the existing systems or habits through its attributes that are measurable and superior. Disruptive technologies are not necessarily new or ground-breaking. Rather, it is technology that has the potential to disrupt an existing market or industry. Let's understand the view from the industry leaders:
Cloud adoption demands not only cloud-first but also a cloud-smart approach  
New products and solutions 
Through our offerings, we help customers disrupt their digital transformation journeys by uniquely accelerating app modernization, delivering powerful applications on any cloud, migrating apps to any cloud, and transforming apps with the most innovative cloud services. When it comes to cloud adoption, it's no longer about having a 'cloud-first' approach it's about being 'cloud-smart' as well. Our offerings support this choice and enable organizations to accelerate multi-cloud strategies in the face of rapidly evolving business requirements.

Impact of disruptive technologies in the future of work
The future of work will be hybrid, and we believe that there is a huge opportunity to make the workplace inclusive and diverse while being productive and efficient. VMware's Anywhere Workspace Solutions enable employees to work from anywhere with a secure, frictionless experience. The Anywhere Workspace builds trust to empower today's distributed workforce. Making "work from anywhere" work for everyone requires more than just implementing a flexible work policy. Without the right technology platform in place, "work from anywhere" won't work for everyone.

Adopting working arrangements to flexibly meet business needs
Organizations must establish novel ways of arranging work for simplicity, speed, and agility in this new world, and the pressure rests on CEOs. At VMware, we are building a strong distributed, global workforce of the future that is more relevant than ever. VMware is committed to providing employees with increased choice and flexibility as we embrace this new way of working. We are also able to draw from a larger pool of talent due to our geographic flexibility.
Raghuram Krishnan
Director Partner Sales, VMware India
 
Disruptive technologies transforming workforce, business models and economy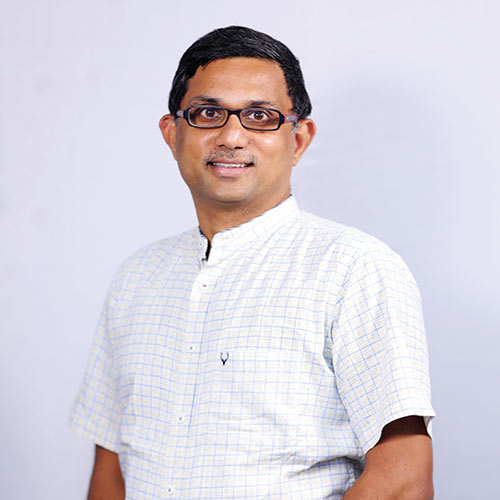 New products and solutions 

Amagi pioneered cloud-architected products and solutions that went on to disrupt the industry, providing new avenues to media companies to scale their business. Amagi created unique solutions for every stage of the broadcasting workflow. This includes broadcast-grade 24x7 linear channel creation, channel distribution to traditional Pay TV, OTT and Free Ad-supported Streaming TV platforms, live orchestration for sports and news, OTT server-side ad insertion and analytics for monetization, and cost-effective disaster recovery, among others. 

Impact of disruptive technologies in the future of work
Disruptive technologies are completely new innovations that have radically changed an industry. Machine learning & Artificial Intelligence led automation has touched every type of industry today. With automation, new roles have also come into existence and the need for skilled professionals to occupy them.  Monitoring TV broadcast for compliance and regulations or for quality can now be largely supported by AI/ML systems. Disruptive technologies push the human workforce from the monotonous repetition of operational tasks towards innovative thinking and creating. It is transforming the workforce, business models and the economy as we know it.

Adopting working arrangements to flexibly meet business needs
Amagi has similarly adopted a flexible approach with our working arrangements. We have offered employees the option to work fully from the office (with safety measures in place), partly from the office and partly from home, or completely from home. We believe that offering a mix of options to employees is essential in ensuring that they're comfortable in their choice of working space. It has also removed limitations on location, as we can now engage with a talent pool that is not necessarily in your city(ies) of operation(s). 
Baskar Subramanian
Co-founder & CEO, Amagi
Aerospike's Real-time Data Platform driving digital transformation in India 
 
New products and solutions 
The Aerospike Real-time Data Platform is driving digital transformation in India. The platform allows digital disruptors to create powerful real-time applications that address new existing business challenges in the enterprise. We power the customer-facing Airtel Thanks service by breaking down the silos across the various services that the customer is subscribed to and providing them a highly customized and real-time experience. Organizations across the globe are leveraging our real-time data solutions to manage and scale up their data movement journey. Real-time data performance at a petabyte-scale generates enhanced results and improves the business optimization process.

Impact of disruptive technologies in the future of work
Since its inception, Aerospike's Real-time Data Platform was built to handle the explosive growth in data while continuing to perform at predictable low response times, even while doing so. All this while keeping the cost of operations extremely low. Aerospike can handle petabyte-scale deployments while reducing server footprint by 80%. Customers have been able to reduce their carbon footprint with technology like Aerospike.

Adopting working arrangements to flexibly meet business needs
The Aerospike Real-time Data Platform is designed to be multi-modal to allow users to work in many familiar programming languages across multiple cloud vendors and on-premise environments. We continue to add new features and functionality that help customers enhance and build highly reliable, scalable, and performant applications that help them differentiate in the market. The goal is to create greater efficiencies for customers to build powerful real-time applications at scale.
Aveekshith Bushan
Regional Director & General Manager - APAC, Aerospike
The new era of hybrid cloud demands end-to-end, unified and holistic security strategy 
 
New products and solutions

We recently expanded capabilities of Barracuda Cloud Application Protection, a platform for Web Application and API Protection, to protect businesses against OWASP vulnerabilities such as bad bots and supply chain attacks. We also expanded our cloud-native SASE platform to streamline Secure SD-WAN, Firewall-as-a-Service, Zero Trust Network Access, and Secure Web Gateway functionality and incorporate secure connectivity to industrial IoT devices, which solves several common security, connectivity, and scalability challenges that businesses are facing in this age of digital transformation. We have added a new regional data centre in India to secure our customers' data to meet their compliance requirements with Barracuda Cloud-to-Cloud Backup. 

Impact of disruptive technologies in the future of work 
In this new era of cloud-only and hybrid cloud deployment models, organisations need an end-to-end, unified and holistic security strategy. Since the threat landscape is ever-changing, more threat vectors emerge to slip through traditional defense lines of email, cloud services and web applications, businesses must opt for a security strategy that aligns with business priorities and protects corporate data and people. 

Adopting working arrangements to flexibly meet business needs  
Technology like collaboration tools, cybersecurity solutions, cloud-based apps, and other remote IT services has become essential for companies to let their employees work from anywhere or everywhere. These tech tools can facilitate streamlined communication between team members, training and productivity. Leaders and managers can interact, monitor, manage, encourage and inspire their employees from any part of the world with the help of this technology, allowing businesses more flexibility to decide their preferred work mode that can fit it their business needs and functions.  
Parag Khurana
Country Manager, Barracuda Networks (India)
"The Future of Work is Location Neutrality, not Remote Work"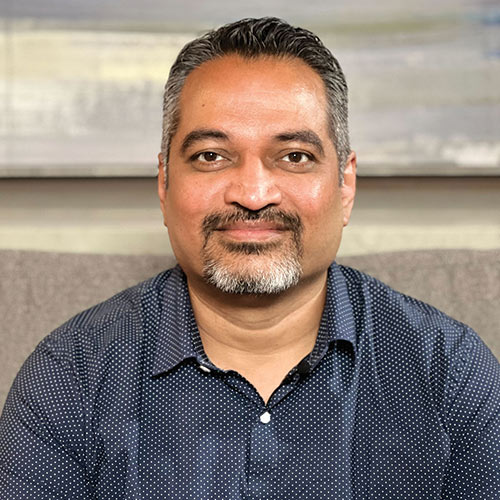 New products and solutions 

We launched Automation Hub on May 24, 2022. Users are no longer forced to weave in and out of applications and manually perform several sub-tasks to accomplish the overall activity. Instead, they can build the flow visually inside Automation Hub, and those sub-tasks complete automatically. Automation Hub saves time across the board by automating and streamlining the hundreds of activities that happen across stacks several times every month. It also improves governance by knowing what each step is and how it executes every time and that's where the real value lies.

Impact of disruptive technologies in the future of work
Blueprints is our library of best practices, expert guides and use cases for creating composable experiences. Whether or not you've worked with composable architecture before, we've made it easier for anyone to create as if you have. Connect Without Compromise eliminates obstacles so businesses can embrace composable architectures with confidence. Speed, flexibility and scalability for the future are not only within reach, but easier to achieve than ever before. With our foundation, framework and support, businesses will be able to get their composable experiences up and running and create at the speed of their imagination.

Adopting working arrangements to flexibly meet business needs
The Future of Work is Location Neutrality, not Remote Work. The concept of location neutrality is a discipline for the entire organization. This paradigm shift means that where employees are located should not be a factor in their performance or participation. I envision the future of work as a hybrid model where employees can live anywhere but participate in in-person activities on a semi-normal basis. Company leadership should acknowledge that and structure organizations to take advantage of the location neutrality benefits. This is the workplace of the future, and now is the time to embrace that change.
Nishant Patel
Founder & CTO, Contentstack
AI impacting the ways industries operate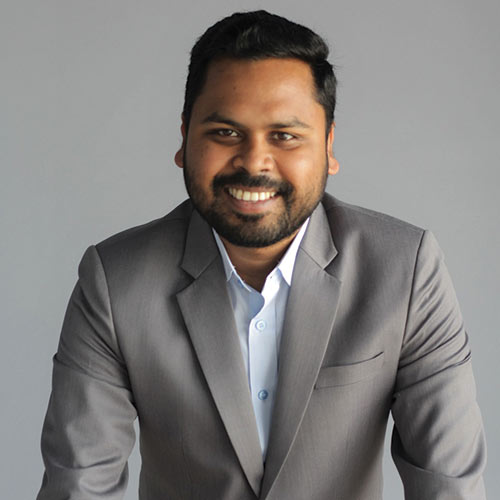 New products and solutions 

Hirect was incepted with a mission of assisting startups and SMEs in hiring their core team without the involvement of middlemen. Hirect's innovative and unique chat-based direct hiring solution, on the other hand, is assisting recruiters and founders in hiring the right talent in less time. Hirect was able to accomplish this by conducting extensive research into what customers want, what competitors are doing, and how economic trends have affected the sector. Hirect's AI enabled application has made it possible for job seekers and recruiters to connect safely on one platform without consultants and with 100% data privacy. 
 
Impact of disruptive technologies in the future of work
Technology is impacting the way we work, communicate and live. One of the most popular disruptive technologies today is artificial intelligence (AI), which is impacting the ways industries operate. Hirect has disrupted the HRTech space with instant hiring solutions where the recruiters can get the relevant profiles and chat directly with the relevant candidates, making the hiring process seamless.

Adopting working arrangements to flexibly meet business needs
Advancements in technology like AI and ML are making work from home a viable, efficient option. Businesses with flexible work arrangements have the possibility of having longer operating hours. Because the company is able to recruit and retain a talented and multicultural workforce, it is able to attract a greater level of skill. Furthermore, the cost of recruitment is reduced, resulting in increased job satisfaction and staff morale. Also, cutting down the office space and commute costs by providing remote work can save a ton of business capital.
Raj Das
Global Co-Founder & CEO, Hirect India
"We are in the experimentation phase"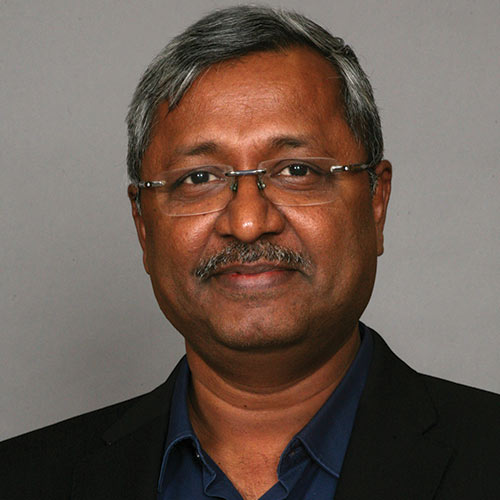 New products and solutions 
We drive product and solution innovations by making available platforms for hackathons, meetups and idea incubators to inspire innovation. Over the years, our employee resource groups and multiple forums such as BlitzCode (creating production-ready code by solving customer & product challenges), Solve!t (sharing of best engineering practices and implementation approaches), Big Pitch (business ideation and new product possibilities), Tech Meetups (knowledge sharing) and Women in Technology (learning and development for women technologists) have driven this process of innovation for our global teams. 

Impact of disruptive technologies in the future of work
Enabling technologies like collaboration software (Zoom, MS Teams and others) have made "instant colocation" a possibility thus enabling today's hybrid work environment. Team members can be located anywhere around the globe and continue to work and contribute to team projects. However, there are still informal chats, group interactions, etc that speed up processes when the team members are sitting together that still elude the hybrid work environment context. And so, forming new teams in an online world still has to catch up to forming a team in the real world and getting to know team members in a multi-dimensional way.

Adopting working arrangements to flexibly meet business needs
We are in the experimentation phase. For example, in our location where navigating traffic takes away a big chunk of time – working from home/anywhere gives people an hour or two extra to do their work and so a hybrid arrangement works brilliantly. But it certainly looks like offering a hybrid work environment as a context will become one of the cornerstones of any future work arrangement with a strong focus on enabling technologies that make such an arrangement as effective as, if not more than, the pre covid work contexts that existed.
Jaya Kumar K
Vice President & Managing Director, Sabre Global Capability Center
Organisations adopting 5G, IoT, Cloud, and more 
 
New products and solutions 

At Palo Alto Networks, we are innovating across our solutions to transform cybersecurity as we know it and empower enterprises with a self-driving SOC. Some of our recent introductions include Prisma Cloud Supply Chain - a platform that provides complete visibility of the software supply chain so potential vulnerabilities can be traced and fixed. Additionally, we added deep inline learning into our PAN-OS Nebula 10.2 which brought in the ability to detect and evade zero-day threats in real-time. We also recently advised the global cybersecurity industry to adopt Zero Trust Network Access 2.0 (ZTNA 2.0) as a successor to ZTNA 1.0 and VPNs which are far more permissive.   

Impact of disruptive technologies in the future of work
Organisations have turned to disruptive technologies like 5G, Internet of Things (IoT), Cloud, and more over the past few years to kickstart their digital transformation journeys. This has facilitated tremendous innovation and growth by delivering several benefits like enhanced collaboration, improved efficiency, and more. Making disruptive technologies a part of everyday operations has significantly widened the attack surface and provided cyber adversaries with more dangerous opportunities to orchestrate breaches. 

Adopting working arrangements to flexibly meet business needs
Look beyond VPNs to more resilient approaches, Leverage Cloud-delivered security for scale, agility, and cost effectiveness, deploy a Zero Trust Network Access framework that removes implicit trust from the equation and constantly validates every device and transaction within the network. This also involves rethinking Zero Trust as a whole where we advise our customers to incorporate ZTNA 2.0 principles like continuous review of identity and connection across their domains to stay secure, adopt secure access service edge (SASE) to elevate network security as it converges a diverse range of security solutions into one cloud-native service.
Huzefa Motiwala
Director - Systems Engineering for India & SAARC, Palo Alto Networks
New media technologies helping users to adopt innovative technologies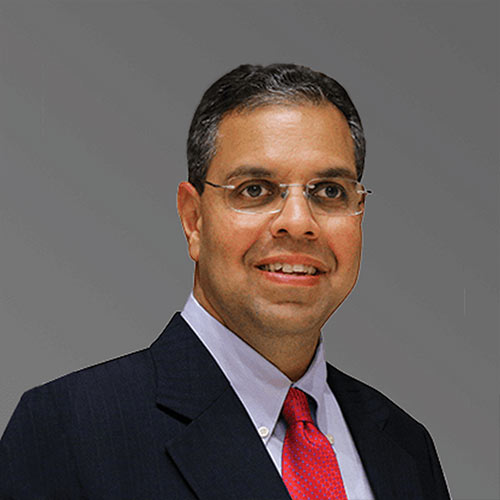 New products and solutions 

Lumina Datamatics offers a range of workflow management, digital transformation, new media solutions, and platforms across education, research, and professional segments resulting in optimized business processes, operational efficiencies, improved competitiveness, and relevant insights. RightsPlatform for managing rights and permissions and reducing legal cases and RightsPlatform Marketplace to sell and monetise individual assets and improve the bottom line; AI tool ARTY that builds better accessible assets; ESPRO to source SMEs in the Education and Research segment; CAPS, an end-to-end journal production WFM; BluPencil, that reduces TAT by over 50% and improves product quality; MARS, to assess manuscripts submitted by researchers for specific Journals; ES2 for managing freelancers; LAPS, a WFM platform for books and newsletters.  

Impact of disruptive technologies in the future of work
In the publishing industry, AI redefines how content is written, consumed, and analyzed. New media technologies such as 360Video, AR-VR, and interactive videos give customers an immersive experience. These technologies help readers/users interact with content more closely and adopt innovative technologies rapidly.

Adopting working arrangements to flexibly meet business needs
Lumina Datamatics was amongst the first movers in adopting the remote work model during the Pandemic. The Knowledge Associate model pioneered by the company contributed to the organization's readiness and ensured a smooth transition. Lumina Datamatics proposes a hybrid model which mutually benefits the organization, the employees, & the customers.
Sameer L. Kanodia
Managing Director & CEO, Lumina Datamatics 
Cloud and edge technology enabling millions of products and services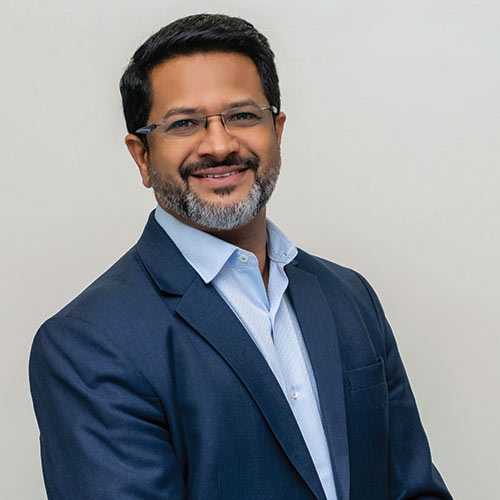 New products and solutions 
Softdel drives digital innovation with our readily deployable product suite comprising communication stacks, simulation tools, Internet of Things (IoT) gateways, and our technology services for bespoke needs including device engineering, middleware platform development and integration, edge computing and cloud applications. As we enable digital transformation in IoT and cloud-enabled buildings and factories, we also address the biggest challenge the industry faces – lack of access to 'trapped' data. Softdel's solutions have forged connections with real-time data trapped in machines and devices, allowing end-users to avail of and utilise this information for making accurate business insights.

Impact of disruptive technologies in the future of work
Tech proliferation has accelerated the adoption of disruptive technologies, which are now a relentless reality for any business. Today, advanced technologies like machine learning and artificial intelligence have been transforming work patterns globally. Cloud and edge technology will potentially enable millions of products and services. Some of the biggest opportunities and challenges will arise from new tools that could transform the world of work. Such is the power of disruptive technologies that it can lead to an altered status quo, new business values, and lasting change across all industries.

Adopting working arrangements to flexibly meet business needs
We were one of the first to encourage work-from-home for all employees during the pandemic, and we have since adopted a 'hybrid' policy for a connected, collaborative, and safe work environment. To foster a culture of innovation, we also recently moved into a state-of-the-art facility, the UNIDEL Innovation Center (UIC), a futuristic workspace that will facilitate our vital work to reach new heights. We plan to launch more innovation centers across India to benefit our employees.
Sachin Deshmukh
Managing Director, Softdel
 
Businesses need to upskill the workforce by adopting futuristic technologies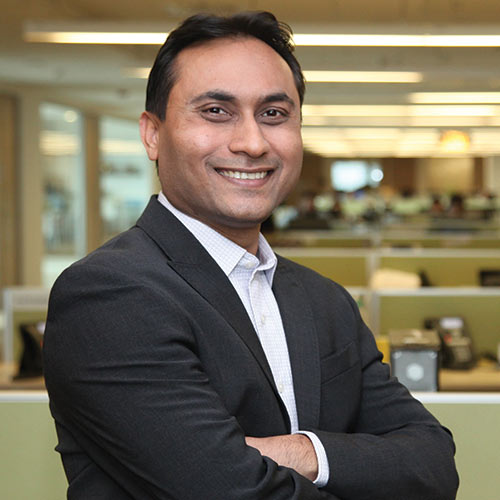 New products and solutions 
Technologies like Natural Language Processing (NLP), Natural Language Generation (NLG), Robotic Process Automation (RPA), Data Science, Machine Learning / Cognitive Learning, Biometrics, Virtual Reality, etc. keep us at Synechron on the technological edge. We recently introduced the Synechron's PayTech accelerator that aims at helping banks seize new opportunities across the payments landscape and solve evolving technology challenges. It addresses key imperatives within retail and wholesale payment ecosystems with the help of five solutions – Buy Now, Pay Later (BNPL), ISO 20022 Simulator, Black Swan Fraud Prevention, Liquify Treasurers Portal, and Payments Data Platform.

Impact of disruptive technologies in the future of work
Automation, cloud adoption, and use of AI/ML, not only in product innovation but also in business administration and human resources management is inevitable, especially when the world is moving towards hybrid work model. Adopting futuristic technologies would require businesses to upskill the workforce to understand, run, and manage applications in the upgraded tech environment. This way hours spent on repetitious jobs are reduced and can be more resourceful for productive purposes.

Adopting working arrangements to flexibly meet business needs
The Fourth Industrial Revolution or Industry 4.0 has a far-reaching impact and is disrupting almost every industry. Rapid adoption of technological innovations and the increasing receptiveness have widened the scope and scale of growth across industries. Additionally, implementation of cloud computing for making remote work possible and comfortable have allowed companies to reduce dependence on physical infrastructure. More companies are reliant on robotics and automation technologies to make their virtual work environment secure and functional. Staying relevant is the key to sustenance in this changing ecosystem, and a flexible mindset will help any industry and technology to reach its zenith.
Uday Choudhari 
Senior Director-Technology, Synechron
"TeamViewer is the de facto standard of remote connectivity"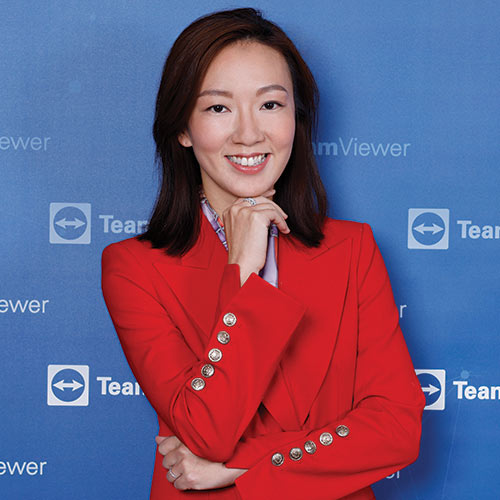 New products and solutions 
Over the last three years, TeamViewer has significantly invested in Augmented Reality (AR), especially for enterprise use cases. TeamViewer now offers a leading AR platform that runs on smart glasses as well as smartphones, tablets, and wearables. This offers a comprehensive set of capabilities around Augmented and Mixed Reality - from simple AR annotations and markers to 2D overlays to complex 3D holograms across industry use cases. Recently, TeamViewer introduced AI capabilities that can be combined with AR workflows. This enables our customers to easily add AI capabilities to their daily operations and enhance their processes through automated verification.

Impact of disruptive technologies in the future of work
Our ambition is to play a major role in the digitalization of workplaces and work processes - both in a traditional office environment in the field of IT as well as outside the office, for example in logistics, manufacturing, field service, quality assurance, and training. Our enterprise AR platform TeamViewer Frontline improves manual work processes across industries based on the latest wearable computing technologies. It is designed to empower the human worker in an increasingly digitalized working environment while increasing productivity and efficiency. 

Adopting working arrangements to flexibly meet business needs
In the increasingly digitalized world of today, companies have been exploring numerous working models to suit their organizational needs. Our enterprise connectivity solutions enable our customers to manage remote connectivity between all sorts of devices. These are not just restricted to IT equipment such as computers, servers, and mobile phones but also extends to industrial equipment like production machines, robots, vehicles, etc. This allows seamless and secure remote management of a company's devices in an IT and OT infrastructure, and enables endless use cases in terms of maintenance, troubleshooting, and support. TeamViewer is the de facto standard of remote connectivity.
Sojung Lee
President - Asia Pacific, TeamViewer
"Graph technology gives real-time insights and has multiple use cases"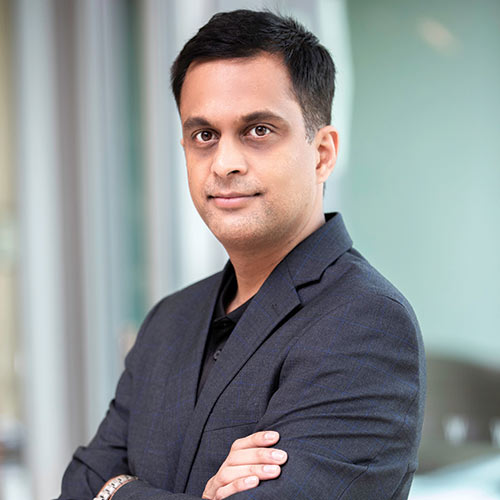 Today, businesses are able to gather huge amounts of data across formats and systems but gathering and storing data is one thing and making sense of that data is another. The challenge is to use this data to create deep meaningful insights and enhance the decision-making process for your business. This is where graph data technology helps. 

It allows you to discover what you did not know was hidden deep within the interconnectivity of those data points. It helps navigate deep hierarchies, find hidden connections between distant items, and discover inter-relationships between items. It has the ability to deliver an image which displays connections for analytical and operational applications and gives an in-depth context or better refines the pieces of information which have been collected. 

Graph technology gives real-time insights and has multiple use cases - understanding the flow of money, fraud detection, supply chain management, how relationships change over time, etc across sectors like gaming, healthcare, manufacturing, or banking.
With businesses today dealing with abundant data and increasingly focusing on meaningful digital transformation, such technologies become more relevant than ever. It adds great value to businesses by helping them traverse the journey from collected data to connected data and support them in making well-informed and accurate decisions that not only drive growth but strengthen their technology arsenal in competitive environments.
Rahul Tenglikar
Regional Director, India, Neo4j
"The future of work seems advanced and equipped with better facilities"  
 
New products and solutions 
We empower the customers by introducing the power of technology in their day-to-day lives. zunpulse houses a range of products committed to delivering comfort, convenience, energy efficiency, and security. These products by zunpulse entail end-to-end home automation to extend the smart experience for the customers. One can choose from a pool of smart products such as lights, fans, security, air & water purifier, and more. The company's USP that disrupted the industry would be its single zunpulse app that allows the homeowners to control their entire house with a click of a button without meandering to other apps. 

Impact of disruptive technologies in the future of work
As cliche as it sounds but disruptive technologies have changed the world like nothing else. Similarly, with the emergence of IoT technology, even the future of work seems advanced and equipped with better facilities. We always try to introduce something new through the use of technology. We created a single app through which you could control the security of your home from your office. Taking it forward, we have recently introduced interactive IoT devices. Now, when the homeowners open their smart door lock to enter the house their smart bulb lights up. 

Adopting working arrangements to flexibly meet business needs
At a time when the whole world is braving a pandemic, workplaces have prioritized their employees and introduced flexible work schedules and other unique arrangements to run the businesses effectively. The emergence of platforms with video calling features, and an agile way of working helped workplaces across the globe to keep in touch with their employees is an incredible example of one such arrangement. Businesses also witnessed a tremendous rise in contactless payment methods during the pandemic. It shows us that no matter what the situation is we can always find ways to mitigate our business needs. 
Pranesh Chaudhary
Founder & CEO, zunpulse
The next phase of digital transformation guiding the culture of analytics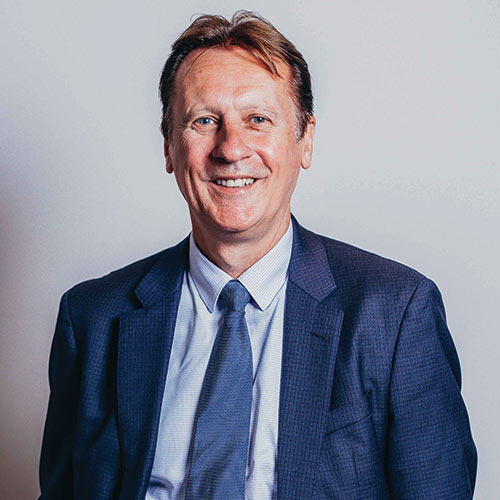 New products and solutions 
At Alteryx, we're democratizing analytics through our low-code/no-code easy-to-use analytics automation platform that empowers any user to extract insights that help them tackle their toughest business problems. We've also expanded our cloud portfolio to make it easier for users to gain access to insights with the use of a browser, and our enhanced integrations with leading cloud data warehouses enable intelligent data transformation and insights in the cloud at scale. The Alteryx Auto Insights solution infuses AI and ML into everyday tasks, enabling casual users to generate their own insights quickly and easily. For analysts, we've embedded AI in Designer with Next Best Tool recommendations and our Intelligence Suite. 

Impact of disruptive technologies in the future of work
In terms of the future of work, we'll see this next phase of digital transformation usher in a culture of analytics where the average knowledge worker is set up for success and able to perform analytics without data science training. Enterprises can democratize analytics and extend it beyond IT and data teams by providing self-service technologies and training that empowers every user to make intelligent data-driven decisions, regardless of their skill level or role.   

Adopting working arrangements to flexibly meet business needs
The first phase of digital transformation was all about going digital, moving to the cloud, and enabling the Internet of Things and edge computing – all of which resulted in an exponential increase in data. Now, digital transformation 2.0 is all about putting this data to use to create efficiencies and new business models that improve business outcomes. We work closely with businesses to upskill employees as the demand for data literacy increases. Leaders will need to engage their workforces to continue to innovate, collaborate, and optimally execute for the benefit of the customers. 
Gari Johnson
Senior Vice President, APJ, Alteryx
Disruptive technology revolves around data and security   
 
Impact of disruptive technologies in the future of work

In the post-pandemic world, disruptive technology has taken center stage and most of them revolve around data and security. Data lifecycle management, cybersecurity, network security and, cloud solutions and services are the technology and solutions that are currently causing disruption in various verticals ranging from BFSI to E-Commerce. 

Adopting working arrangements to flexibly meet business needs

The advancement in the work environment has disrupted the traditional methods of work and technology development, now security - cybersecurity and network along with cloud solutions revolve around the changing work environments. These technologies are being utilized to give more independence to the current workforce to have seamless and safe connectivity with their counterparts. This is the reason why the future of work is looking towards dynamic changes which in-turn has led acceptance of the changes to accommodate business needs. This gives the liberty for businesses to not just connect from various parts of the world and conduct operations virtually, but also ensure to give right work-life balance. This gives a bigger edge to companies conducting business where they can virtually connect and work at any given point with the resources available with them and not just waiting to get to a particular location only to connect."
Shrikant Shitole
CEO, iValue InfoSolutions 
 
"Increased use of metaverse technology will disrupt the way we engage with others"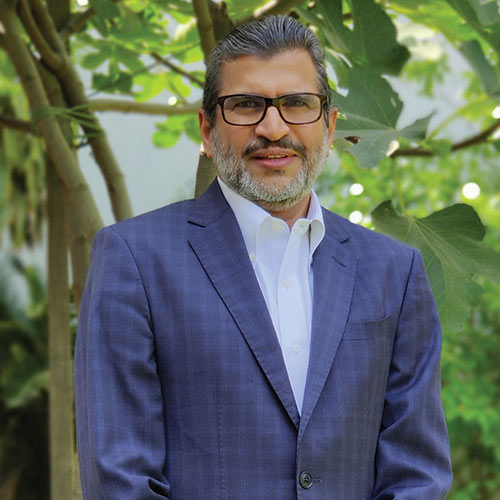 Disruptive technological advancements need to be supported by an equally 'disruptive thinking', and this is where the adoption of the 'Geographic Approach' to problem-solving is fast gaining importance. This is a new thinking architecture of holistic problem solving that leverages the capabilities of emerging technologies such as IoT, Machine Learning, Artificial Intelligence, Digital Twins and Metaverse to drive unimaginable economic, social, and environmental impact of business decisions. Additionally, the future will see the boundaries between the real world and the virtual world blurring more, and geo-location technology will add a new dimension to the virtual world, enabling the users to interact with simulated 3D objects and environments of the actual world. Increased use of location intelligence empowered metaverse technology in businesses and human life, in general, will disrupt the way we engage with others, allowing us to create 'never-before' customer experiences and build stronger communities.

Agendra Kumar
Managing Director, Esri India
5G, IoT, AI, ML, Edge Computing driving transformation across sectors
New products and solutions 

We are expanding our cloud capabilities to offer SaaS solutions across key segments like enterprise, entertainment, and healthcare. Some of our disruptive solutions include weConnect in learning experience, XMS for flagship ClickShare Conference and its cloud-based management platform in remote work collaboration and a Cloud Device Management software for the complete range of Smart Cinema projectors.

Impact of disruptive technologies in the future of work

Disruptive technologies like 5G, IoT, AI, ML, Edge Computing, etc. will drive transformation across sectors. The Barco Software development centre is spearheading the innovation and driving use cases to contribute towards enhanced software capabilities across the portfolio. 

Adopting working arrangements to flexibly meet business needs

The pandemic necessitated the adoption of software and technology to enable a new hybrid workforce and businesses have adopted a digital strategy focused on flexibility and agility. Future-ready and purpose-driven businesses need to work towards reducing carbon footprints and enabling sustainable solutions. 
Rajiv Bhalla
Managing Director, Barco India
"New disruptive technologies need to fight against advanced cyber threats "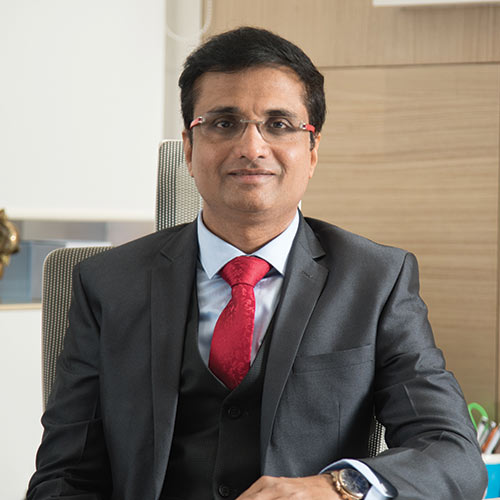 Sanjay Katkar
CTO, Quick Heal Technologies 
Today's threat studies all the protection mechanisms of security software and keeps evolving every few minutes, adapting to a new environment, and finding new vulnerabilities to breach a network or infect the victim and perform its operations. As such, the protection mechanism that is static or older is becoming outdated. New disruptive technologies are needed to fight against these advanced cyber threats effectively. 

We have recently launched GoDeep.AI - a predictive artificial intelligence-based threat hunting engine developed indigenously by our state-of-the-art R&D division. GoDeep.AI powers all the security solutions offered under Quick Heal and Seqrite brands and leverages AI, big data analytics, and cloud computing to identify and hunt down potential cyber threats proactively. This includes signature-less attacks, which are becoming popular amongst cybercriminals of late due to their ability to trick conventional, signature-based threat detection mechanisms. From file-less malware, advanced ransomware, and crypto mining to memory injection malware, GoDeep.AI gives all-in-one protection. This has helped us protect our customers' networks, endpoints, and mobile devices from today's advanced threats.
"Our modules focus on instant analytics dealing with complex implementation"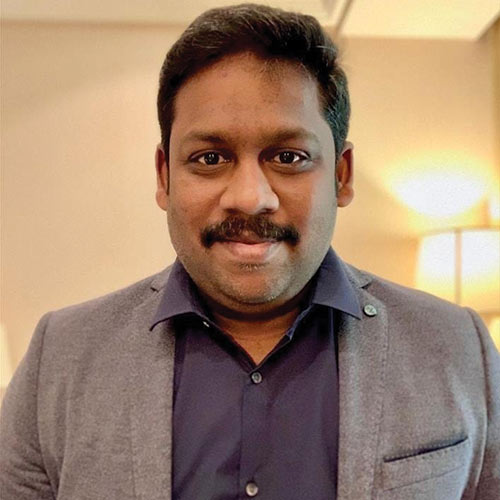 Naren Vijay
EVP - Growth, Lumenore 
At Lumenore, our most popular modules, "Do you know" and "Ask Me", utilise predictive analytics and conversational intelligence to provide faster and simpler access to insights. Both focus on instant analytics dealing with complex implementation and are among the most popular innovations from our stable that our customers have used. These modules combine advanced analytics, Google search-like querying, and AI-powered recommendations. Predictive Analytics is a subfield of AI-enhanced marketing analytics that aims to predict the possible outcomes of a marketing programme by combining historical data, such as customer profiles and past behaviour, with statistical modelling and machine learning algorithms. Whereas, Conversational Intelligence utilises the adaptive capabilities of Artificial Intelligence (AI) to spontaneously deduce intent, sentiment, and meaning from written or spoken data instead of relying on surface-level assessments.
Enterprises choosing RedHat for rapid innovation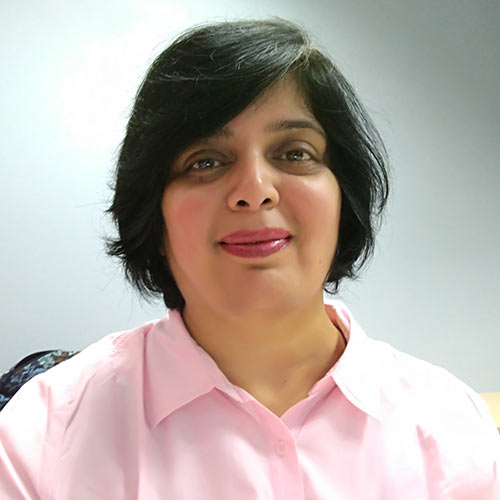 Ameeta Roy, Senior Director - Solution Architecture at Red Hat India / South Asia
New products and solutions
Recently at the Red Hat Summit in May 2022, we introduced Red Hat Enterprise Linux 9, designed to drive more consistent innovation across the open hybrid cloud, from bare-metal servers to cloud providers and the farthest edge of enterprise networks. This same platform also links products and technologies across Red Hat. Red Hat OpenShift extends RHEL across vast fleets of computers, applications, and services, enabling you to manage and automate container technologies to deliver intelligent applications.
Red Hat also brings our customers and partners a complete stack, from edge management to automation to security controls for the next generation of computing all based on open source. Red Hat offers the innovation of community software with the stability of an enterprise life cycle and technical support and is, therefore, a logical choice for any Enterprise that needs rapid innovation and wants to avoid the risk of doing it all themselves.
Impact of disruptive technologies in the future of work
Artificial intelligence and machine learning (AI/ML) and the Internet of Things (IoT) are continuing to dominate emerging technology planning. Red Hat is reducing a lot of the technological complexities of the hybrid cloud world by abstracting IT teams from the complexities of the infrastructure and helping streamline the DevSecOps processes to allow software developers to focus on the business value.
In the current hybrid work environment, where many customers and their developers are working from home, tools like Red Hat CodeReady Workspaces are helping rapid cloud application development in a consistent, secure, and zero-configuration development environment. Meanwhile, Red Hat Ansible Automation Platform delivers extensive automation capabilities, making it easier for IT teams with limited manpower to keep services up and running. Distributed work in organizations is the new normal and in the new IT normal, Open source is what supports the shift.
Web 3.0 to disrupt the internet technology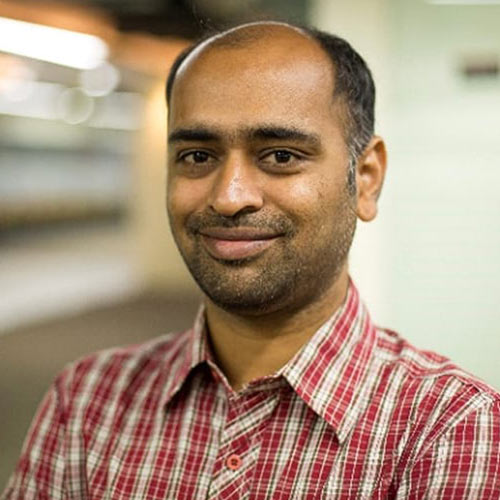 Sridhar Babu Kolapalli, Vice President, Infogain
"While Web 3.0 may not fully overtake Web 2.0 for a few years, I believe that Web 3.0 will cause a paradigm disruption in the internet technology, especially by leveraging encryption & cryptographic breakthroughs such as homomorphic encryption. Now that companies are gearing towards Web 3.0, we at Infogain are building decentralized applications for our clients where users can own as well as control their personal data stored in a public distributed ledger. And as this trend picks up, users will be incentivized to share their data with research firms, which could be their healthcare data, product usage data, social data, etc."
Balancing between the culture and employees' flexibility of the company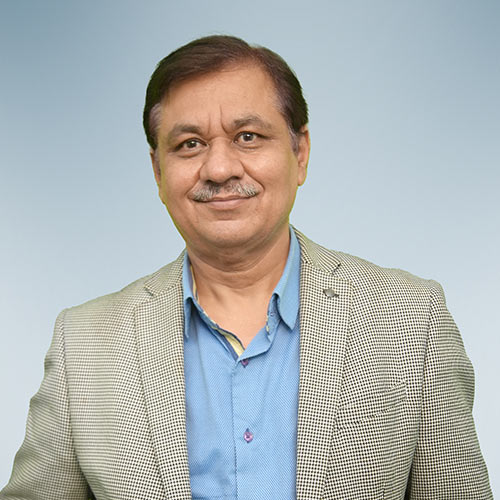 Sanjeev Mehtani, Chief Sales Officer, Acer India
New products and solutions 
Through our Vero series, we continue to honour our commitment to a sustainable future by offering consumers, businesses, and institutions more options to reduce their ecological footprint. The PCs are easy to disassemble, simplifying the process of repairs or upgrades and expanding their lifespan. We initially started with one Vero product and expanded our portfolio to monitors and projectors. Our Vero brand will offer laptops, monitors, projectors, accessories, and more all made with eco-friendly material and reducing carbon footprint. 
We have expanded the SpatialLabs lineup of stereoscopic 3D products with a pair of new standalones, portable displays for creators and gamers. We have added two additions to its SpatialLabs lineup of products: the Acer SpatialLabs Views for personal entertainment and Acer SpatialLabs View Pro for commercial audiences. This generation of devices brings glasses-free stereoscopic 3D technology to gamers and home - entertainment enthusiasts, too. We also have introduced Acerpure air purifiers and Ozone Antibacterial Sanitizers in the Indian market, a product line for within the home to make the environment and homes healthier and better. 
Impact of disruptive technologies in the future of work
Today, companies can hire talents from anywhere, removing the barriers of visas and work permits. The pandemic has made access to talents across the globe for both the organised and freelance workers. Like today a US-based company can also hire someone from India and vice versa. So virtual technology is helping in removing the boundaries and assisting people to get better opportunities and companies to hire suitable talents. Hybrid work culture has also increased productivity, output, and better quality of work in general. 
Adopting working arrangements to flexibly meet business needs
It is important to keep a balance by not losing the culture of the company by having a lot of remote work but giving the employees the flexibility to choose how they want to work. People want work-life flexibility and if the companies are not up to date with such policies, then they might end up losing their talents which makes more business disruptions. So, it is very important for the companies to ensure that the employees do not leave because the companies do not have policies for their renewed outlook post-pandemic.
See What's Next in Tech With the Fast Forward Newsletter
Nothing to see here - yet
When they Tweet, their Tweets will show up here.