7.   "We help entrepreneurs in their business registrations, IP compliance, legal documents drafting, and other compliance matters"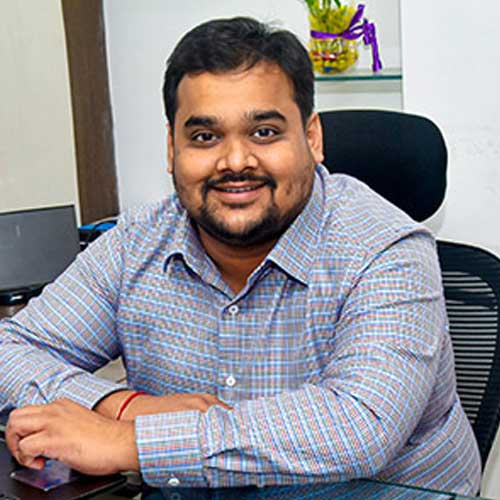 Shrijay Sheth, Founder, Legalwiz.in

The Idea: On return to India after over 5 years at LegalTech giant – LegalZoom, I went through the process of registering my business and realized that many first-generation entrepreneurs in India lack quality service providers within their immediate network. I met Naman at a business professional networking event in 2014. He then ran a conventional CA firm along with his family. It struck us immediately - my background in Legal eCommerce and his expertise as a CA could create a strong base for offering better services, and that is how we created a comprehensive business professional solution.

Innovations & Services: We help entrepreneurs in their business registrations, IP compliance, legal documents drafting, and other compliance matters like GST, Income Tax, and more. Businesses can not only save the money, but also usually stay better informed with the processes, service statuses, and other transparencies we create in trade due to process driven workflows that are proprietary.

GTM: Our strategy is simple – it is to stick with our vision and mission statements. All the efforts that we put in, including human resources, technology, or marketing strategy revolve around the singular concept of being the most "trusted" professional services company. Where the mission is to gain thrust through three important components embedded in each offering – Simplicity, Affordability, and transparency "SAT".

We create an easy access to day-to-day legal and compliance services for Startups and MSMEs. We are continuously evolving our technology stack to get better reach, and create simpler ways for common people to avail services.

While we have a multi-channel approach in reaching out to the market, we remain very heavy on "faith" and "established though leadership" based channels through our rich blog content, active presence in many start up and entrepreneurship based organizations, partnerships with leading service providers for other critical services like payment gateways, banking, web hosting, and more.

With many ways of advertising that are actively explored, the messaging is around the "SAT" principle.

8. FloBiz simplifies day-to-day operations for SMBs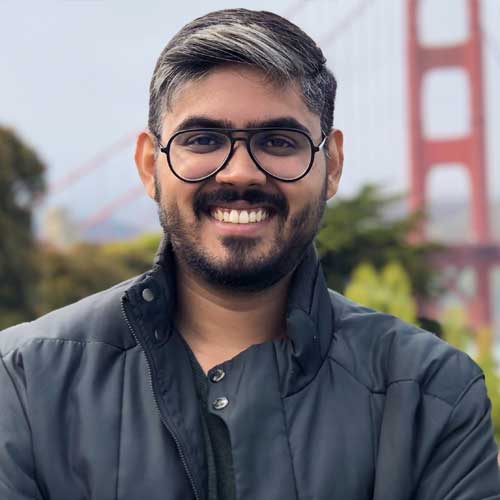 Rahul Raj,  Founder and CEO, FloBiz

The Idea: FloBiz was founded in 2019 by Rahul Raj, Aditya Naik & Rakesh Yadav. They are buio towards the mission of accelerating the growth of SMBs through digitization. Despite contributing around 38% to the GDP, nearly 80% of the SMBs in India are still unorganized and follow manual methods for their day-to-day operations.

After thorough research, we realized that digitization is the only key to the sustenance and growth of SMBs. So, we built a powerful yet intuitive application to simplify billing, accounting, payable/receivable management, and streamline day-to-day operations for SMBs. With our simple, easy-to-use, and affordable solution - myBillBook, we have already digitized more than 50 lakh businesses across India.

GTM: Our go-to-market strategy to acquire new users entails a unique mix of both online and offline channels.

Plans for 2021-22: The beginning of 2021 has been great for the Indian startup ecosystem as we witnessed a number of startups attaining the Unicorn status and a few startups planning their IPOs. At FloBiz, we are redefining billing and accounting for small businesses with our flagship product, myBillBook.

We are aiming to grow our user base 7x in 2022 by building deeper features and scaling acquisition channels. Also, we are planning to initiate parallel development of product and service lines to accelerate the growth of SMBs, especially in light of the pandemic.
9.  Coding: An essential skill for the future

The Idea: Having led and scaled tech and products for Edtech startups, I gained insights into the Edtech domain and witnessed the difference education can make. However, I felt that there were very few avenues for school students to learn tangible skills that can help them become innovators and changemakers.

When we started conceptualizing Tekie, our sole focus was on learning outcomes. We experimented with lots of teaching formats to make learning a movie like experience. From there on, we started our R&D and used the art of storytelling that made learning fun while adding real skills.

Innovations & Services: We have built the world's first animated series on coding that introduces coding concepts to students in an engaging way. If you navigate through our student community, you can see that kids are writing actual code like professionals and not restricting themselves to block based programmes.

We've created a first-of-its-kind curriculum, an immersive pedagogy where students learn through visual content, gamified journeys and DIY projects. This keeps the students engaged and makes learning an enjoyable experience. Each class is an episodic journey - television-quality animated video, instruction period, coding activities, and other intuitive learning methods.

Plans for 2021-22: Our focus right now is to partner with schools to provide a robust coding infrastructure to them. Coding is an essential skill for the future and has been introduced in the school curriculum under NEP2020 as a 21st-century skill. We aim to ensure high-quality coding education is available to every school kid in the country.
10.  "We strive to continue to be a supportive community providing a safe and trusted space for women"
The Idea:
With the advent of the digital age, there has been a significant shift in how we consume information. However, overload of information often leads to confusion and uncertainty. We realised that there is a strong need for providing reliable and credible information to the audience that is how the journey for
IncNut Digital
began. Last year when the pandemic hit, we noticed a growth on two of our media platforms (parenting platform, MomJunction & beauty and wellness platform, Stylecraze), bolstered by the current scenario which propelled first-time moms to consume information online along with those who wanted to transform their habits from skincare to immunity/ diet. This strengthened our resolve in providing our new and existing community with all the information from verified and credible sources. We strive to continue to be a supportive community providing a safe and trusted space for women users across India and abroad.
 
GTM: Our go-to-market strategy revolves around strengthening our core and expanding to other geographies. Our recently conducted survey "Demisstifying her behaviour pre vs. post COVID-19" analyses the change in behavioural and consumption patterns of women and defines the areas that we are looking at focus more on. The other area of growth we see is in the regional geographies. The digital penetration across Tier 2 and Tier 3 cities is making content accessible to users across geographies. Hence there is a need to bring reliability, accuracy and transparency in information to these regions in their native languages.

Our platforms houses a panel of over 10,000 national and international doctors, over 60 expert writers/medical specialists who review close to more than 1000 articles per month ensuring that what our audience is reading is credible, authentic and trustworthy. This is how we believe in serving our community, by empowering them with information that will help them make more informed decisions.
11.   "CropIn's data-driven farming solutions enable agri-enterprises and growers to 'maximize per-acre value"

The Idea: CropIn was started in 2010, with a vision of maximizing per acre value and farmer livelihoods by harnessing the power of smart technology. We realised that the existing solutions in the market are based on traditional farming practices with a minimal and inefficient use of technology. The Agri sector is yet to adapt to advanced technologies to harness its true potential.

Innovations & Services: CropIn's data-driven farming solutions enable agri-enterprises and growers to 'maximize per-acre value'. Its farm data and agronomy management platform, SmartFarm, empowers stakeholders to improve efficiency, productivity, predictability, and sustainability of their crop value-chains.

CropIn's machine learning-based predictive analytics platform, SmartRisk, improves underwriting and risk assessment, enabling banks, insurance providers and other financial institutions to make informed underwriting decisions, identify new markets and expand product portfolios to service high-volume low-ticket opportunities.

There are some more products/ solutions that CropIn has designed like SmartWare, AcreSquare and Plotrisk. In the next few years, we are poised to position ourselves at the TOMA (top of mind awareness). CropIn is looking at adding value to over 20 million farmers globally by 2022, and continue with our vision to make 'Every Farm Traceable' with technology.

GTM: CropIn largely works on a B2B model, catering to agribusinesses and governmental organizations that employ farmers in large numbers. CropIn caters to commodity traders, F & V exporters, seed companies, agro-chemical companies and other customer segments at different levels of the agro-ecosystem.
The direct sales method is one of the strategies which enables us to reach out to target customers without any involvement of intermediaries. We build relationships with our existing partners to establish reseller opportunities for selling and upselling our products, thereby expanding our reach.
12.  "Zell's bet on having experiential learning as its philosophy has rewarded it handsomely"

The Idea: Founded in 2015, Zell started with guiding, mentoring, training students and assisting them with job opportunities. Focusing almost exclusively on Finance & Accounting qualifications & certifications, Zell has impacted over 10,000 students from across the world, with an aim of reaching out to 90,000 students over the next 3 years.

Innovations & Services: Zell's bet on having experiential learning as its philosophy has rewarded it handsomely over the years. Adding on to this is the Learning Management System (LMS) continuously worked on by Zell (called 'Nimbus'). Integrating the teaching-learning methodology has been the major adaptation (as well as turning points) for the company as well as the students. Standardising the content, using advanced analytics to assist students in evaluating their progress, helping faculties draw insights of their class as well as individual students, and most importantly, delivering content in an innovative & completely fresh manner. Not only is it filled with case studies, models, mind-maps, tricks & tips, and new ways of studying F&A, but the user journey is also intuitive, making it easier to absorb, imbibe & retain.

Plans for 2021-22: The main goal is to add more finance and accounting products for students commencing their journey and throughout their career. Aggressively to look at tier 2 cities as well as international locations where these courses are also coveted.

1.  We aim at adding 300 professors over the next 2 years (part-time & full time)
2.  We are also looking to have a team strength of at least 60 people on the business front in the next 2 years
13.  Global PayEX formed to digitize AR/AP workflows and lower the costs of payments and reconciliation

The Idea: Large and mid-sized corporates face great challenges in automating and digitizing their account receivables (AR) and accounts payables (AP) process. A primary cause for these challenges is the fact that each transaction involves multiple buyers and suppliers, who submit and receive documents, such as invoices and goods receipts in a host of formats. For instance, if we look at the AR side, the customer segments usually include large institutions and dealers and distributors and on the AP side there are multiple vendors. At this juncture, where businesses struggle with automating their back-end operations, we saw an opportunity and conceived Global PayEX to digitize AR / AP workflows, and lower the costs of payments and reconciliation. This is where ERPs and Accounting systems stop being the 'system of record' and begin generating invoices, and banks stop at 'who has paid how much' and offer a collections and payables accounts infrastructure. Positioned at the heart of last mile interactions, communication, reconciliation and payment processes (different channel), Global PayEX is focused on automation, analytics and hence working capital optimization for our anchor customers.
Innovations & Services: Unlike most startups and unicorns that rely on copy and scale, we are using our own innovative intelligence to create Intellectual Property, which drives our cloud-based, end-to-end suite of AR and AP solutions to deliver measurable improvement in working capital efficiency in the entire order-to-cash & procure-to-pay cycle. Our FreePay solution is facilitating complicated end to end AR workflows including presentment, deductions management, credit note application, dunning/ collections, multiple payment modes, auto-reconciliation, etc. Additionally, our AlgoriQ platform is built on a machine learning bed and helps automate several areas in AR and AP, including leveraging document reading engines, AI/ ML algorithms for auto-matching (reconciliation), and sophisticated industry specific configurations for AP / AR rules, such as deductions. We have also put in place sophisticated algorithms, which empower our platforms with working capital analytics and offer the users the ability to implement decisions in real-time, including cash discounts and late payment terms due to COVID-19, among others.
14.   "We are singularly focused on helping bring life back to normal and normal back to business"

The Idea: The world has not faced a challenge of this scale with the pandemic and it's important that we all step up to do our bit and try to bring life back to normal. Governments, Corporates, Individuals and Science, Medicine and Technology all have a part to play. When we first heard of this incredible life-saving technology of the Shycocan, it almost sounded too good to be true. But as we delved deeper and looked at all the certifications, the rigorous testing it had been through, the credentials of the inventor, Dr. Rajah Vijay Kumar, and the fact that it had been functional and protecting his campus since the last couple of years, it was a watershed moment for us. It was clear that we had to get after it to take it to the world. And have technology play it's part in helping disable the entire Coronavirus family – that too while being completely safe for humans, animals and the environment.

Innovations & Services: We are singularly focused on helping bring life back to normal and normal back to business. Shycocan's technology is backed by world-class manufacturing, superior quality products and a global service and support network including over 100 cities in India alone. Additionally, it comes with an unbeatable 1 year replacement warranty, a 5 year shelf-life, no consumables, filters and power consumption that is as low as a 40-watt lightbulb. It is cheaper than most smartphones and disables the entire Coronavirus family and the Influenza family of viruses almost instantaneously with 99.9% efficacy as proven across multiple virology lab tests. And is expected to protect us even from variants, mutations of these viruses and hence future pandemics.
Plans for 2021-22: The Shycocan is effective for any and all enclosed spaces. Each device effectively covers 1000 sq. ft. space. And you can simply install more devices for larger spaces as many have done. We are focusing on the most affected sectors that are most at risk and would find it difficult to 'work from home'. So hospitals, clinics, vaccination centres, where our frontline healthcare workers are also at risk. Besides the hospitality business covering restaurants, cafes, hotels. Offices including fintech, manufacturing sector are also an important set of verticals.
15.  "Our platform provides a unified channel for an insurance company to allow standardized inspections across channel partners"

The Idea: I have always been influenced by technology and the insurance industry, especially has been my area of interest. However, the process and paper intensive propensity of the industry always surprised me. Considering the potential of this industry to grow with the integration of technology, I contemplated using AI in insurance while I was still working in the corporate sector. So as soon as the idea of designing a tool for self-inspection and assessment of vehicles took shape, WIMWIsure was born.

Innovations & Services: Our platform provides a unified channel for an insurance company to allow standardized inspections across channel partners. It uses Artificial Intelligence and Machine Learning enabled technology stack to automate the inspection of insurable assets in real-time using photos and videos submitted by the policy buyers. We have also partnered with 10 prominent general insurers, 15 direct insurance brokers, and nearly 20,000 intermediaries to streamline, expedite policy issuance and after-sale services across India.

GTM: WIMWIsure, which was the first of its kind insurance marketplace for D-I-Y vehicle inspection, is disrupting the asset insurance industry with API-enabled Inspection-as -a-Service to evaluate risk and losses using automation and machine learning (ML) and provide instant validation of information for vehicle inspections, repairs, vehicle databases, and claims settlements. While we aim to automate the inspection model for insurance, we are leveraging our technology to bring in standardisation across the entire financial services industry.
Plans for 2021-22: While we are currently targeting the automobile segment for insurance and vehicle finance segments. Eventually we plan to expand our technology expertise across all possible physical insurable assets and provide a marketplace for pre-inspected assets for the financial services industry.
16.  Doosra protects personal number and data from fraud

The Idea: Doosra was born from a bitter personal experience of Aditya Vuchi, the founder, a few years ago. He was shopping at a sporting goods store but decided to walk away after the billing clerk mandated that he share his personal mobile number for "billing" purposes.

With his past experience in digital marketing, he fully understood the travesty of sharing personal information with businesses and the resultant behavioural profiling that is done for advertising purposes. But this incident gave him the idea of creating a publicly-shareable mobile number that can be given at places where a person is uncomfortable sharing their personal number.

We started working on it in the summer of 2019, partnering with telecom operators to bring this unique and innovative product to market.

Innovations & Services: Doosra has brought two innovations for the Indian consumers. One is a complete re-think of a mobile number. A regular mobile number allows all calls by default and you can block spam calls after the fact. Doosra blocks all calls by default, thereby ensuring the consumer is never bothered even if the number gets sold and re-sold. This is being offered for the first time in India. Doosra offers voicemail service for all consumers without any additional charge.This allows all callers to leave a message and the Doosra customer can decide who to call back, at their convenience. Another is a clear policy around data and monetization. As a paid service, Doosra ensures we can continue to innovate and provide high-quality service without ever being forced to share data for making money.

GTM: At a time when privacy invasion and exposure of your personal data is becoming very pervasive, Doosra provides a secondary mobile number that a user can share any public place, thereby protecting their personal number and data from fraud. As a paid subscription-based platform, Doosra is unique and ensures privacy is at the core of our offering.
By identifying use cases where phone numbers are sold, leading to spam calls and messages, we are educating users through digital media platforms.
17.  "We have developed a solution that bridges the gap in the education industry"

The Idea: As a developing nation, improving the quality of education via various means like infrastructure expansion, digital & innovative Edtech developments & partnerships, different facilities & faculties, etc is extremely crucial. But we noticed that with quality, the price point of Education also increases. Due to this price point, only children from affluent families are able to access this education.

These wealth-backed children would anyways get exposure and access to quality education facilities, even outside local schooling. But what about the children at the bottom of the pyramid? They constitute the mass of the population in a developing nation! Due to the price point, this mass does not get access to Quality Education. It is only when this mass has access to Quality Education, will there be a real impact of education on society. This is Financepeer's firm belief and area of operation. While working on creating socio-economic impact models in education Financepeer was incubated.

Innovations & Services

Financepeer provides: Fee collection relief- Financepeer helps schools/institutes by paying the entire year fee upfront and the parents by giving them an option to repay in up to 12 EMIs at 0 interest, 0 costs, 0 hidden charges.

Secure holistic education through 100% fee insurance to the students so that no child's education is affected during these trying times Digital teaching and learning solution to schools and parents to bridge the gap between traditional classroom learning and digital learning.
Apple device financing to students to provide them a convenient and hassle-free way to purchase laptops, ipads, iPhones, etc. for their online learning needs.
GTM: We have developed a solution that bridges the gap in the education industry and are working towards adding more benefits to build a robust product. The fee financing solution has the potential to transform the entire education sector in low and middle-income countries.  We have already expanded pan India and are currently serving over 1.5 million parents and 7000 plus education institutions.
18.  Robotic automation products to see drastic scalability in coming years

The Idea: In 1999, I was working with one MNC in Germany, where I was part of installing 2000 robots, and in 2005 when I came to my country India – I saw they are still using the same old process for manufacturing. This gave me an idea and stopped me from going back to Germany. I stayed back and decided to start selling Robotic automation in India as I believed it is inevitable.

Innovations & Services: We are working towards our robot and trying to upgrade as we have started to add conversation AI, added Vision, and Navigation technologies in our machines or robots. With these technologies, our machines are now capable to talk, walk, chat and follow a few descriptive orders.

GTM: In India, there was no market related to specialized robotic automation, so when I started in 2005 the scaling was difficult. Everything was customized in that vertical. Post that we diversified in various verticals which can be scaled drastically.
Plans for 2021-22: We are offering robotic solutions in automotive welding; automated parking and now we started automated warehouses. 2021-22 might see some launch of our newer products. Subsequent years will see the drastic scalability of these products.
19.  The growth momentum continues for the start-ups

Investing Trends: TThe COVID-19 pandemic, started last year, has truly changed the way we go about in our daily lives. The Indian start-up ecosystem too didn't remain untouched. While the pandemic impactive certain sectors negatively (such as fintech lending, travel-tech, etc.), it acted as a major catalyst for multiple sectors and provided a huge boost to their growth. We saw significant funding activity in sectors such as E-commerce (grocery, D2C brands, pharmacy), EdTech, Payments, AgriTech, etc. Basically, due to the pandemic, digital adoption among Indian consumers has zoomed up and the Indian internet economy has been a huge beneficiary. In 2020, 924 start-ups collectively raised $11.5 bn – continuing the hot streak of start-up funding that started in 2017 (when Indian start-up raised $13.2 bn). The momentum has continued in 2021 as well, where 268 start-ups raised $2.7 bn.

Effect of Pandemic on startup: Barring a 2-3 sectors, pandemic has actually brought a funding windfall for start-ups across sectors. Given most of the start-ups are a part of the Internet economy and work on digital-first models, pandemic actually accelerated their revenues, app downloads, engagement, etc. We expect this funding windfall to continue in 2021 as well.

Advice to the startups: The days of burning investor money for growth are gone. Start-ups need to have a strong & sustainable business model in place with good unit economics. Even if the start-up is loss making today, it should demonstrate a clear path to profitability. When we advise any start-up, few things are key for us – Founder quality, market opportunity/size, unit economics, advantage over competition, etc.

Sectors attracting investors: We believe that AgriTech is a very attractive investment opportunity. The space is already being disrupted by multiple business models such as providing direct market linkage, agri-fintech, input selling, SaaS solutions, automation, etc. Rural India is becoming digital savvy at a brisk pace and farmers are realizing the benefits of solutions offered by Indian agritech start-ups. Moreover, the sheer size of market opportunity in agri is huge.

In fact, future is expected to be driven by smart & connected farming – farmers operating in a digital environment (transacting via smartphones, engaging with customers directly to command better prices, increased use of targeted SaaS solutions, and higher mechanization). New Sectors: Besides AgriTech (as mentioned above), we expect B2B e-commerce to attract strong investor interest. B2B e-com is expected to follow the same growth trajectory that we witnessed in B2C e-com during 2008-2016.

The pandemic has made Indian SMEs focus on becoming tech-enabled. They are now reaching out to customers via WhatsApp, accepting online payments and adopting PoS & SaaS solutions offered by a myriad of start-ups. Rising digital adoption is disrupting traditional supply chains in the B2B market and enabling SMEs to procure goods directly from the OEMs/brands.
20.  Drone based deliveries can help India buoy the Covid-19 crisis, efficiently and smartly

Vaccination drive for COVID-19 is going to be a gigantic task even though India has a well-structured vaccination delivery system owing to its universal immunisation programmes. While the country has the world's largest railways and road networks but a new, efficient mode of transporting vaccines would be required to overcome the logistical challenges considering the fact that India is a vast country with 67% of population lives in rural India.

This is where a drone-based distribution system plays a vital role. Using drones could make delivery of critical medicines, vaccines especially to remote areas, more accessible and faster. Using drones to deliver medical supplies will help in better resource management of the limited supplies and facilitate just-in-time delivery to the current supply chain system. The smart inventory management and overcoming stock out issues can help lighten the current burden and deal with the crisis efficiently.

Hence there is a need to think beyond the conventional methods and adopt the rapid drone delivery system for transportation of vaccines and emergency medicines to tackle life threatening diseases. Just like emergency usage of vaccination was granted, emergency usage of drone deliveries could also be permitted in the health care sector.

Today some of the most exciting potential applications come from the use of drones in the healthcare and medical deliveries. Drones are effectively delivering biologicals like blood, serums, viral culture, vaccines and organs in the fastest and safest manner which is helping in saving millions of lives. Appreciating its sweeping influence on future medical services, the healthcare industry is leaving no stone unturned to position drones for medical use.

While the modern healthcare system represents some of the greatest achievements of the human intellect to improve the quality of people's lives. Yet, in this modern age, many people in rural and underdeveloped quarters of the world still lack access to basic healthcare. Closing these gaps has gained a new urgency during the current pandemic.

With the use of drones' health workers can easily place orders by text message or call and promptly receive their deliveries in 30 minutes on average. Medical drones could fly into these remote areas with supplies that are tailored to the situation. Deliveries can be made from the sky, with the drone descending to a safe height above the drop zone and releasing a box of medicine by parachute or by landing at a designated spot near to health centres it serves.

Also, a research report led by John Hopkins Bloomberg School of Public Health indicated that drones in the medical field have the possibility of improving vaccination rates and aid in various immunization programs held globally. This is true especially at a time with the rapid rising covid cases which is leading to an acute shortage of healthcare workers and facilities.

With medical drones allowed to do deliveries and entrepreneurs push for new ways to utilize the technology, we can soon expect a faster, cheaper method of delivery of things that we need most, even during the most crucial moments of an emergency situation.
In the light of the above it's high time that the Indian government needs to make an empowering policy milieu where the use of drones can become mainstream which will help warrant that most of its terrestrial spread can receive adequate medical coverage. Initiatives need to be taken in the country to create a system for medical drone procurement and to bridge key healthcare gaps.